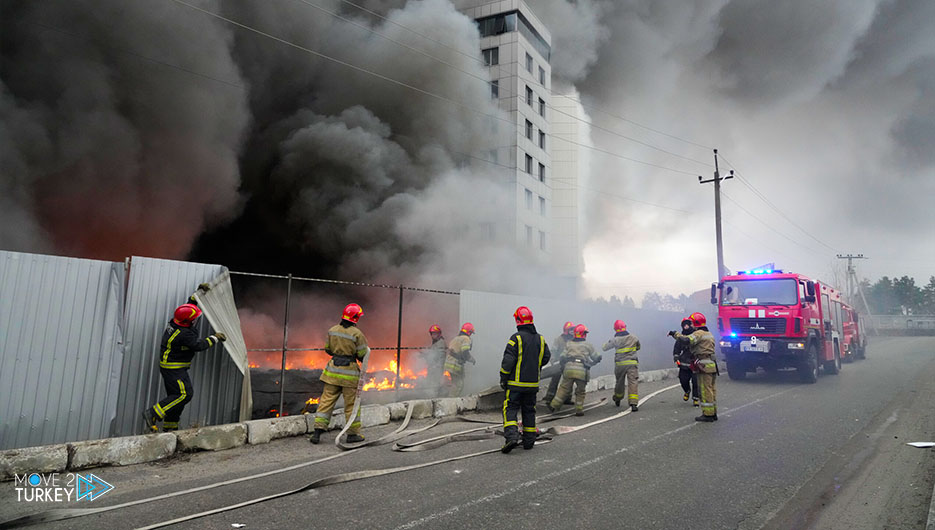 Ukraine's Nuclear Site Inspection Agency announced on Friday that it had not detected any radiation leak from the Zaporizhia nuclear facility in the south of the country.
And it added in a statement that Russian forces "occupy the territory of the Zaporizhia nuclear facility," noting that the facility's crew "secures the operation of the site."
In this context, the International Atomic Energy Agency confirmed that Ukraine had not detected "any change" in the level of radiation at the plant after the bombing.
The Ukrainian authorities declared that the nuclear safety of this site was "guaranteed".
And at dawn on Friday, on the ninth day of the invasion, Russian forces bombed a building near the Zaporizhia nuclear power plant.
The bombing took place following the end of the second round of negotiations between Moscow and Kiev and the agreement to establish "humanitarian corridors" to evacuate civilians.
Last week, Russia launched a military operation in Ukraine, which was followed by angry international reactions and the imposition of sanctions on Moscow.