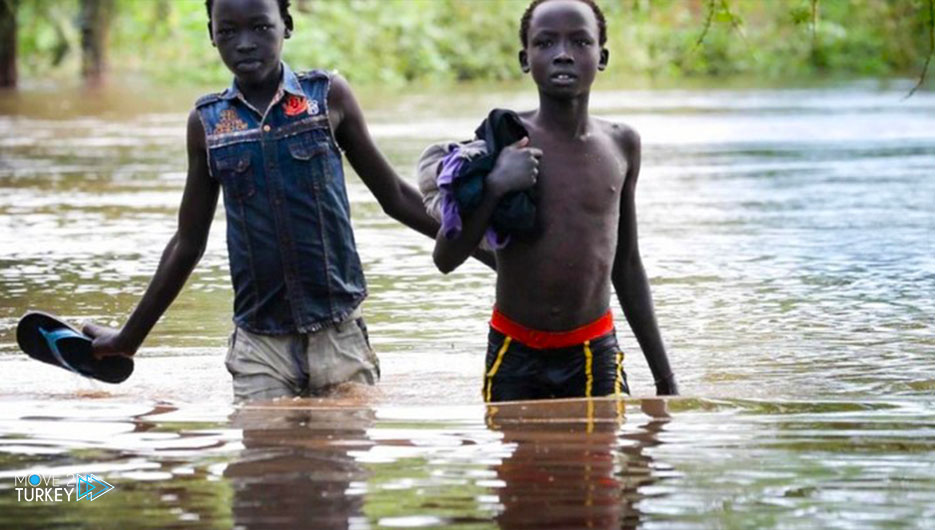 The United Nations announced on Wednesday that the floods affected more than 61,000 people in the Al-Jabalin area in the White Nile state in southern Sudan, including 35,000 refugees from the southern neighbor.
The United Nations Office for Humanitarian Affairs "OCHA" said in a statement that between 4 and 6 September this year, more than 61,000 people were affected.
This is due to torrential rains and floods in 53 villages in the Al-Gabalin area in the White Nile State.
"Among the affected are about 35,000 refugees from South Sudan," he added.
He reported that some refugees were displaced from the "Al-Qana" camp and residential areas to the nearby open spaces.
A joint team of international partners recommended the immediate evacuation of people currently in the flooded area to higher ground, according to the statement.
On Tuesday, the Sudanese authorities announced that more than 1,800 families in the same area were affected by torrential rains and floods, and the need for urgent humanitarian intervention.
Annually, the autumn rainy season in Sudan lasts from June to October.
Usually, heavy rains fall, and the country faces massive floods during this period.
Floods and floods have so far killed 35 people, compared to 138 last year, according to the latest government toll.