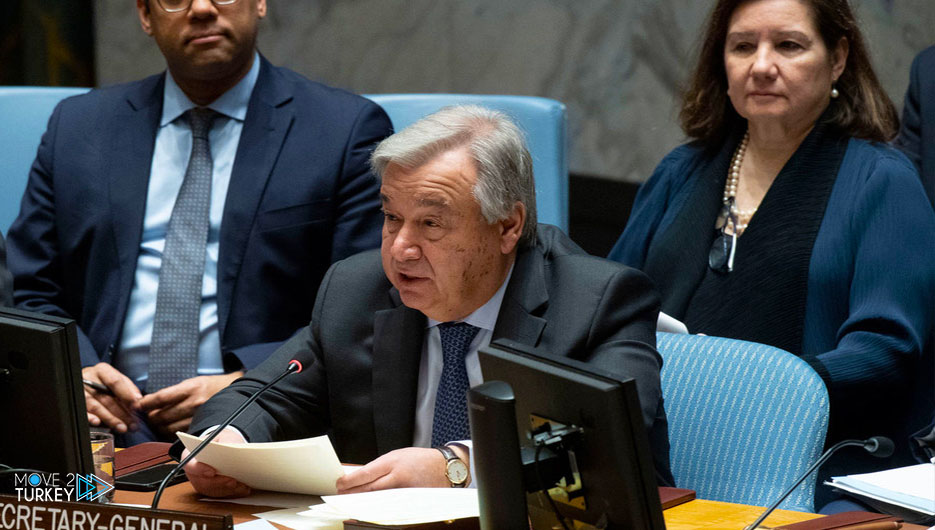 United Nations Secretary-General Antonio Guterres on Wednesday asked the Security Council to help confront threats against civilians in Sudan's western Darfur region.
This came in an open discussion session of the United Nations Council, currently held at the United Nations Permanent Headquarters in New York, on "peacekeeping missions and United Nations transitional operations".
"When a UN mission is closed, the risks to civilians and vulnerable groups do not simply go away," Guterres said during the session.
On December 31, the joint mission of the United Nations and African Union "UNAMID" in Darfur was officially suspended.
Which has been witnessing a conflict since 2003, between government forces and armed movements, which has claimed the lives of about 300,000 people.
About 2.5 million others were displaced out of 7 million, according to UN reports.
"We need to help governments create stronger systems of security and protection, and to ensure that parties to conflict fulfill their obligations under international law," the Secretary-General added.
And he added: "We also need the help of this council (meaning the Security Council) to confront any remaining threats to civilians (in the region)."
"For example, the situation in Darfur is a stark reminder of the need for vigilance to withdraw the peacekeeping mission.
And the establishment of another political mission (UNITAMS), which came with frequent sectarian violence."
On June 4, 2020, the UN Security Council unanimously adopted a resolution establishing the United Nations Integrated Mission to Support the Transitional Phase in Sudan (UNITAMS).
"There are many other cases that are very worrying and remind us that peace is a long process," Guterres noted.
He concluded, "The role of the United Nations and the international community remains essential as these countries continue their journeys towards achieving peace. Peace is the only way to a sustainable future."