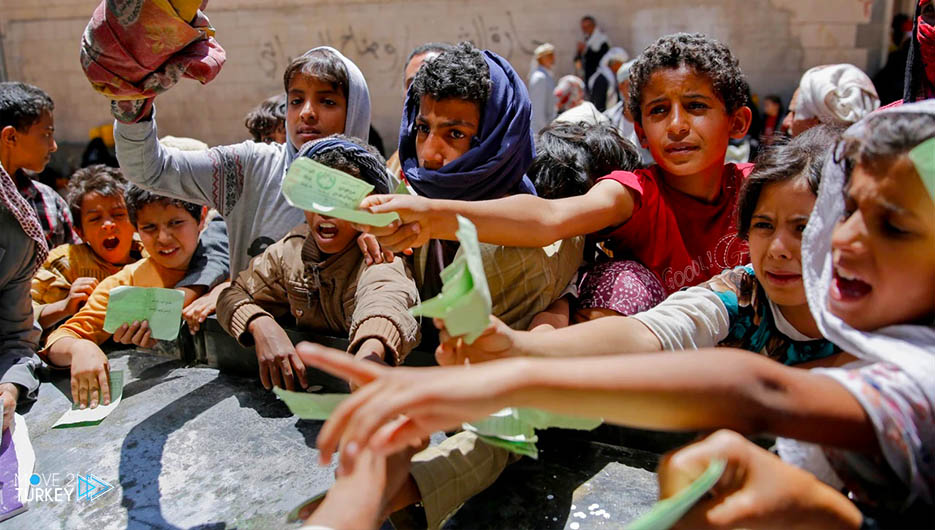 The United Nations has warned that millions of Yemenis are now unable to afford food due to the deterioration of the local currency.
This came in a tweet via Twitter of the United Nations Office for the Coordination of Humanitarian Affairs "OCHA" in Yemen on Thursday evening.
"The depreciation of the currency in the southern parts of Yemen (under the control of the internationally recognized government) is exacerbating food insecurity," the office said.
Millions of people are unable to afford food."
"There is an urgent need to support the Yemeni economy to stabilize the currency and prevent further deterioration," he added, without further details.
Yemen, especially the governorates under the control of the government in the south of the country, has been witnessing an economic deterioration for weeks due to the unprecedented decline of the local currency, as the price of one dollar reached about 1200 riyals.
Before the war that began in 2015 in Yemen, one dollar was sold for 215 riyals, while the value of the salaries of many groups decreased to the equivalent of less than $100 per month with the riyal.
For nearly 7 years, Yemen has been witnessing a war that has killed 233,000 people, and 80 percent of the population of about 30 million people has become dependent on aid to survive, according to the United Nations.