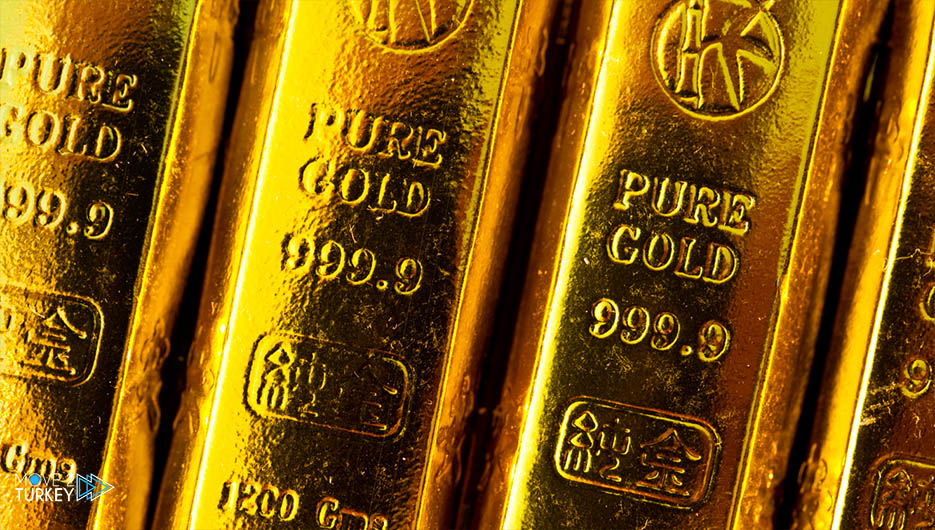 Gold prices continued to decline affected by the rise in the dollar and US bond yields.
This comes with increasing expectations that the Federal Reserve (the US central bank) will soon start reducing its massive asset purchase program.
By 8:00 (GMT), the precious metal fell in spot transactions by $4.2, or 0.24 percent, to $1752.5 an ounce.
And it fell in US futures contracts by 4.55 dollars, or 0.25 percent, to 1752.45 dollars an ounce.
The rise of the dollar also pressured the prices of yellow metal, as this reduces the attractiveness of gold to holders of other currencies.
The dollar index, which measures the performance of the US currency against a basket of six major competing currencies, rose 0.08 percent to 94.32 points, the highest level since September 2020.
Gold was also negatively affected by the rise in US bond yields to 1.5 percent, the highest level since last June.
And high returns for bonds increase the opportunity cost of holding gold, and thus reduce its attractiveness.
The rise in the dollar and bond yields comes with estimates that the US central bank will begin next November to scale back abroad program.
To purchase Treasury bonds and mortgage-backed securities at a rate of $120 billion per month, which began in March 2020.
Reducing the asset purchase program paves the way for raising interest at a later date, likely to be mid-2022, with the acceleration of the recovery of the largest economy in the world from the repercussions of Corona and high inflation.
And Thursday, data from the Office of Statistical Analysis showed that the growth of the US economy in the second quarter of 2021 accelerated by 6.7 percent on an annual basis, up from 6.3 percent growth in the first quarter.