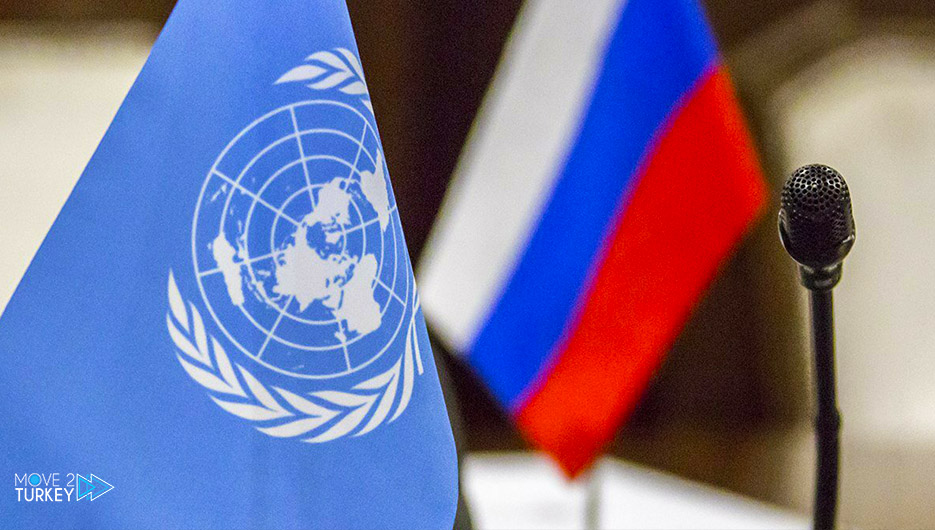 On Monday, a United Nations team held the first technical meeting in Moscow with the Russian Ministry of Defense, with the aim of coordinating humanitarian aid to civilians in Ukraine.
On February 24, Russia launched a military operation in its neighbor Ukraine, which prompted many capitals and regional and international blocs to impose strict diplomatic, economic, financial and sports sanctions on Moscow.
"Today (Monday) a UN team held its first technical meetings with the Russian Ministry of Defense, with the aim of strengthening military, civilian and humanitarian coordination," said the spokesman for the Secretary-General of the United Nations, Stephane Dujarric, during a press conference.
"The aim of those meetings is to facilitate rapid, life-saving assistance to the most vulnerable people in Ukraine," he explained.
Regarding Ukrainian civilian casualties since the start of the Russian military operation, Dujarric said, "The Office of the United Nations High Commissioner for Human Rights has recorded 406 civilian deaths.
Among them were 45 women and 15 children, and 810 others were injured, including 29 children and 51 women," and stressed that "UNHCR believes that the real numbers of victims are much higher."
He stated that "most of the civilian casualties were caused by the use of explosive weapons with a wide impact, including shelling with heavy artillery, missile systems, and missile and airstrikes."