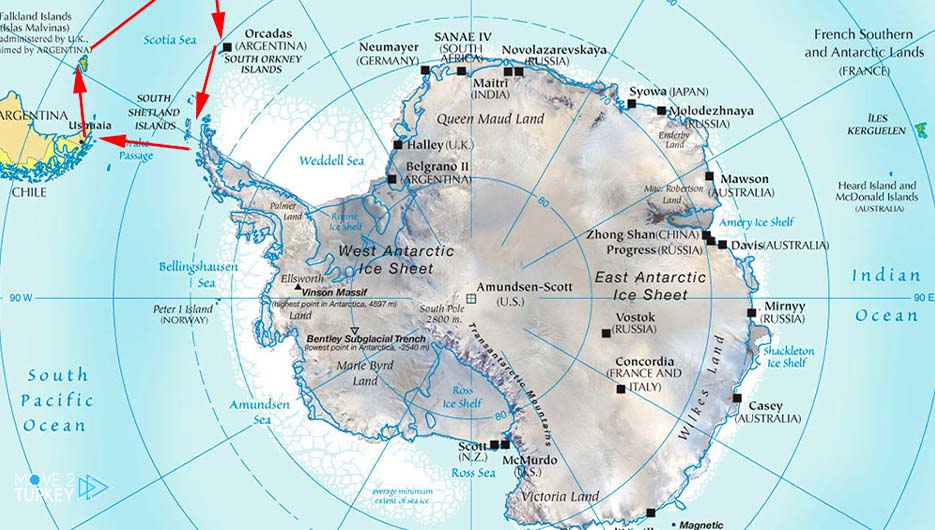 Experts from the Turkish marine forces conducted depth measurements in Antarctica.
In a statement on Sunday, the Ministry of Defense pointed out that experts from the Maritime Survey and Ocean Sciences of the Maritime Forces participated in the Turkish national scientific journey to the Antarctic.
It pointed out that the experts conducted the depth measurements in "Bay Lesad", where a temporary scientific base was established.
A month ago, the seventh national scientific journey team arrived at Antarctica to carry out studies in the region.