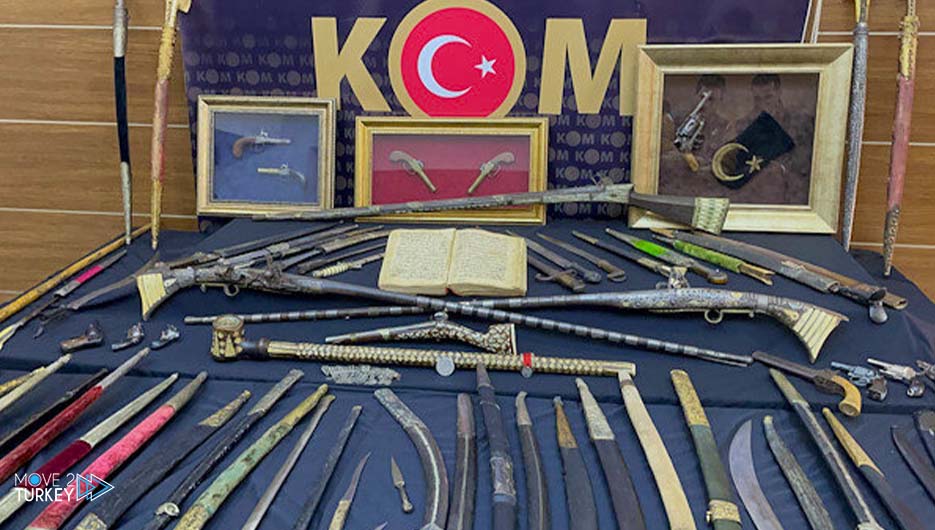 On Monday, Turkish security teams seized many artifacts in Istanbul, including swords and pistols dating back to different periods of time.
Anti-smuggling teams raided two sites in the Umraniye and Fatih districts of Istanbul and seized 144 pieces believed to be antiquities, and arrested two suspects.
Among the seized items were 29 swords and daggers of different sizes, pistols and rifles, in addition to a manuscript of the Holy Qur'an dating back to the seventeenth century, 18 coins from the Ottoman era, and other artifacts.