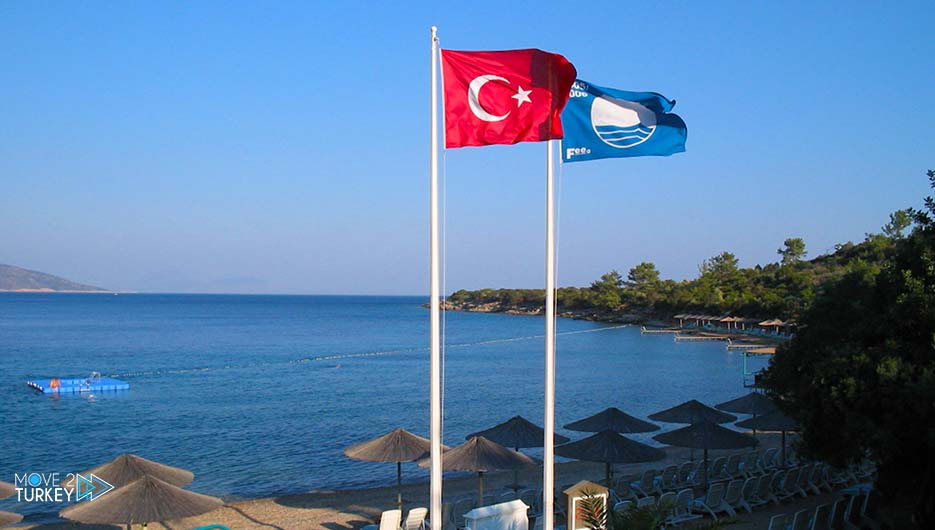 Turkey again ranked third in the world, after Spain and Greece, in the number of beaches awarded the "Blue Flag" for the year 2023.
The Blue Flag is a certificate granted to environmentally safe beaches by the International Foundation for Environmental Education "FEE", based in Copenhagen.
According to the 2023 evaluation of the institution, the number of Turkish beaches that are entitled to raise the blue flag is 551.
The state of Antalya, overlooking the Mediterranean Sea, comes at the forefront of the Turkish states in terms of the number of beaches that have been awarded the "Blue Flag" with 231, followed by the neighboring state of Mugla, which overlooks the Aegean Sea, with 110 beaches, and Izmir with 63 beaches.
In 1994, Turkey had 6 blue flag beaches, and their number increased over time to reach 486 beaches in 2020, 519 in 2021, and 531 in 2022.
The blue flag is awarded according to 32 special criteria, such as the quality and cleanliness of marine waters, activities aimed at environmental awareness, care for environmental management, quality of services provided, and security in tourist areas.