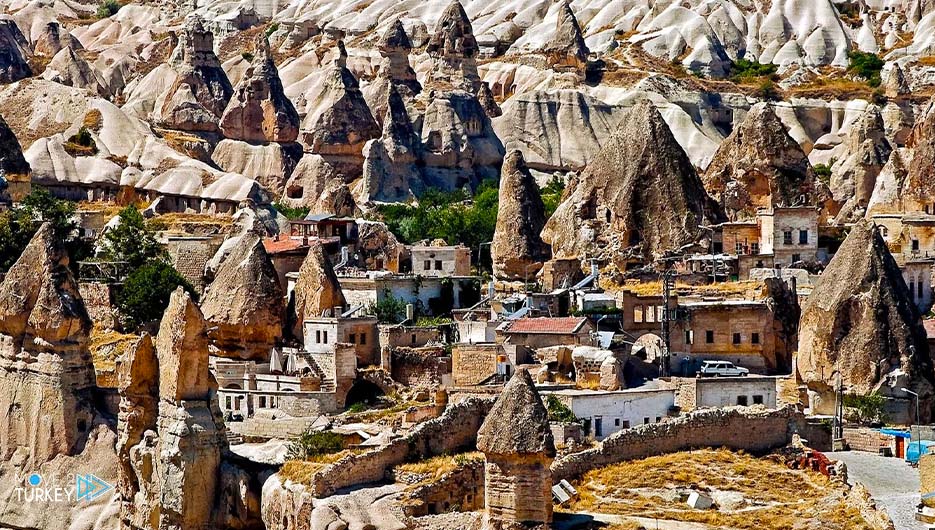 The Cappadocia region of Nevsehir state in central Turkey received 140,030 tourists during the Eid al-Adha holiday.
According to a statement issued by the state of Nouşehir on Monday, the Cappadocia region, which is on the UNESCO World Heritage List, attracted 140,030 tourists within 5 days.
It added that the region, thanks to its unique beauty and attractive tourist attractions that characterize it, received 506,229 tourists last June.
The Cappadocia region, which was classified by UNESCO as a World Heritage Site, is distinguished by its picturesque nature and ancient history.
Cappadocia is also full of houses and churches that ancient peoples carved into the rock and remained a witness to the civilization of their time.
The balloons that fly every morning over Cappadocia provide the opportunity to enjoy watching these distinctive landmarks from the air with sunrise every day, and the number of people riding those balloons is constantly increasing.