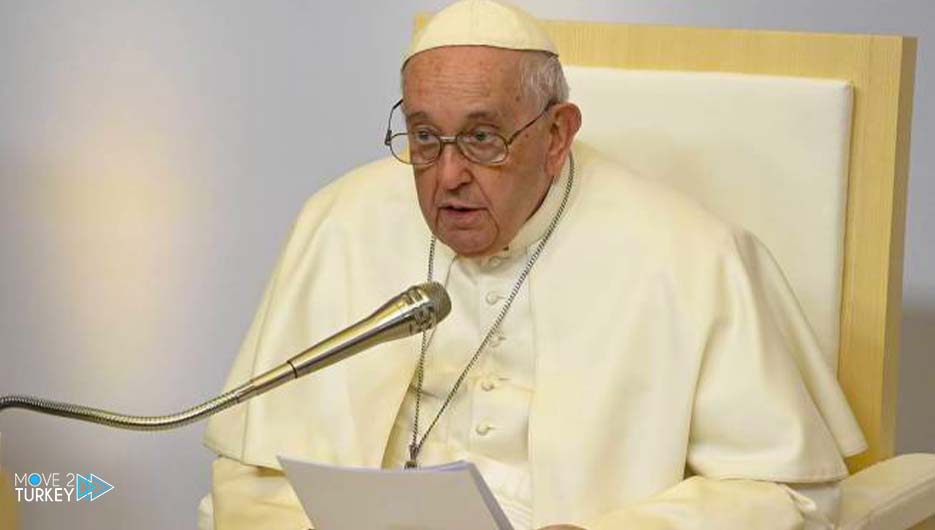 Pope Francis condemned Monday the incident of burning a copy of the Holy Quran in Sweden, and expressed "anger and disgust" about that incident.
He said in an interview with the UAE newspaper "Al-Ittihad" that allowing such practices "is unacceptable and must be condemned."
He added, "I feel angry and disgusted with these practices," pointing out that any holy book that its owners have "must be respected out of respect for its believers."
The pope stressed the need not to use the labels of freedom of expression as an excuse to "insult others."
And on Wednesday, the Iraqi citizen residing in Sweden, Silwan Momica (37 years), tore up a copy of the Quran and set it on fire at the Stockholm Central Mosque after the police granted him permission to do so according to a judicial decision, which was met with a wide wave of condemnation and condemnation in the Arab and Islamic worlds.
This is not the first incident in Sweden, where more than 600,000 Muslims live. On January 21, the leader of the Danish far-right "hard line" party, Rasmus Paludan, burned a copy of the Quran near the Turkish embassy in Stockholm, amid police protection.