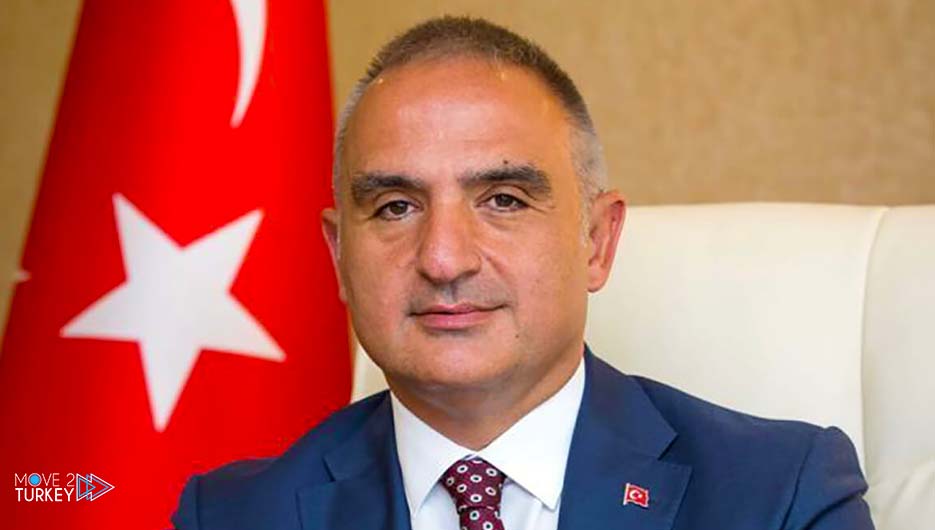 Turkish Minister of Culture and Tourism Mehmet Nuri Ersoy said that tourism is in fact Turkey's "oil".
He said in statements to reporters in the state of Antalya on Monday that their goal for the current year is to achieve $ 56 billion in tourism revenues.
He stated that the number of tourists coming to Turkey is constantly increasing every year.
He added, "Our oil, in fact, is tourism, and our goal is very big. We aim, God willing, to achieve revenues of $100 billion by 2028."
He noted that the target for 2028 will be reached with "partial progress" every year.
Turkey received 51 million 387 thousand and 513 visitors during 2022, an increase of 71.07 percent compared to the previous year 2021, according to a statement by the Turkish Ministry of Culture and Tourism in early February.