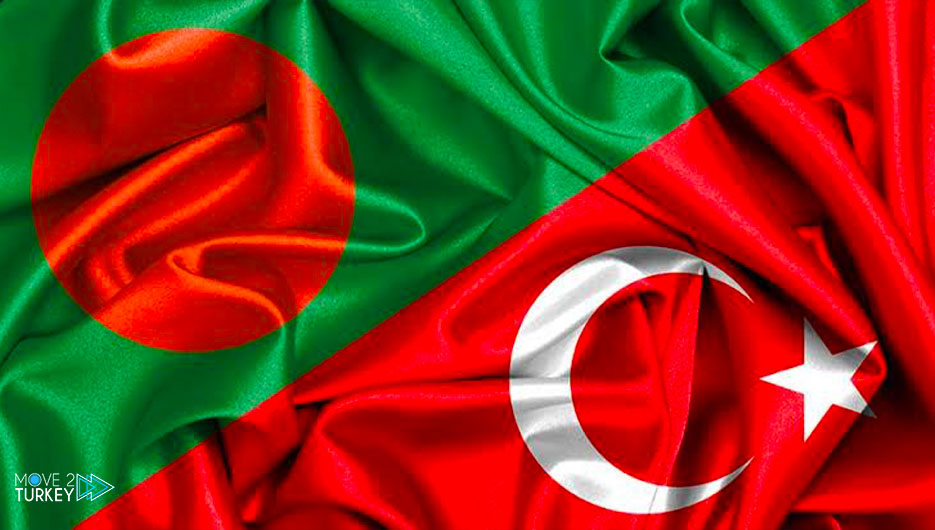 Turkish and Bangladeshi military officials discussed the fields of defense cooperation and training during meetings held in Ankara this week.
A statement issued by the media wing of the Bangladeshi army on Wednesday said that "the commander of the Turkish ground forces, General Musa Afsor, met the commander of the Bangladeshi army, General SM Shafiuddin Ahmed on August 23 and 24."
He added, "Ahmed, who took office last June, met with many senior officials of the Turkish Armed Forces.
He inspected the Turkish drone system operations control room, the headquarters of the army's aviation, and the aviation industries.
It was reported that "the Bangladeshi army chief highlighted during the meetings the strategic friendship and cultural ties between the two countries."
He added that his "visit" will open new doors for cooperation between the defense forces of the two countries, including training and military exchanges.
The Bengali official also visited the tomb of the founder of the Turkish Republic, Mustafa Kemal Ataturk, in the capital, Ankara.
Ahmed came to Turkey with an 8-member delegation for an 8-day visit, which ended on Wednesday.
In turn, the head of the Defense Industries Organization of the Turkish Presidency, Ismail Demir, assured the visiting delegation that "Ankara will make efforts to provide the necessary assistance to Bangladesh, and to ensure that future defense cooperation is more friendly and beneficial."