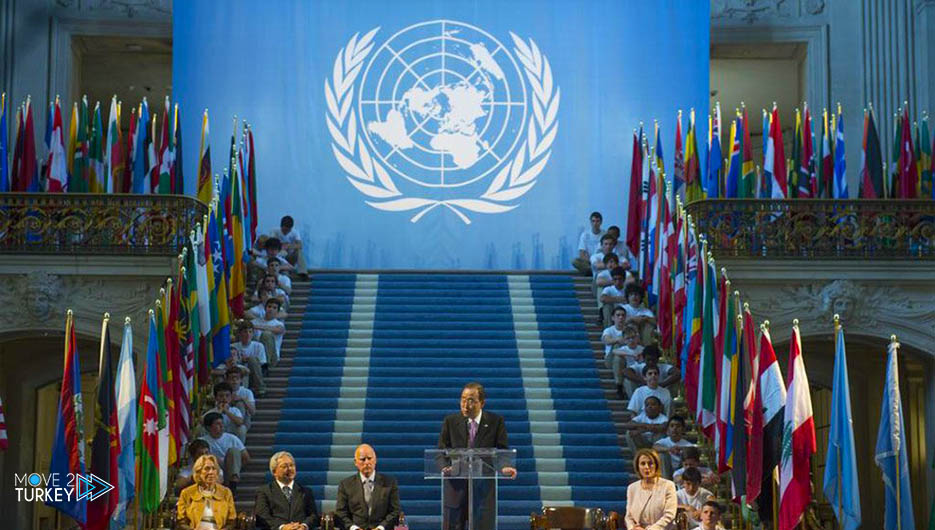 The United Nations said on Friday that it had sent a note verbale to Ethiopia informing it of the "non-acceptance of application of the persona non grata principle", regarding Addis Ababa's decision to expel seven senior UN staff Thursday.
A "note verbale" is a diplomatic term meaning a written but unsigned note.
This came in a press conference held by the Deputy Spokesman for the Secretary-General of the United Nations, Farhan Haq, at the United Nations Permanent Headquarters in New York.
On Thursday, the Ethiopian Foreign Ministry announced the expulsion of 7 UN officials, considering them "persona non grata".
She said that they interfered in the country's internal affairs, and "must leave the territory of Ethiopia within the next 72 hours" after talking about the situation in Tigray.
"We have sent a note verbale to the Permanent Mission of Ethiopia, to make it clear that the long-standing legal position of the United Nations is not to accept the application of the unwanted person principle to its staff," the spokesperson said.
He added: "This principle (ie, undesirable persons) applies to diplomatic agents accredited by one country to another.
We are not a state, and we have said that applying this principle to United Nations officials is inconsistent with the obligations under the Charter of the United Nations and the privileges and immunities granted to international personnel."
At the same time, the Secretary-General (Antonio Guterres) sent a letter to the Security Council informing him of the situation in Ethiopia and the recent developments regarding United Nations personnel.
The Secretary-General also received a call today from the Prime Minister of Ethiopia (Abe Ahmed), in which the Secretary-General confirmed the position of the United Nations, which was officially conveyed through the verbal note.
It is noteworthy that for more than 3 months, the United Nations warns that about 400,000 people in the Ethiopian region of Tigray have "crossed the threshold of famine."
On November 4, 2020, clashes erupted in the region between the Ethiopian army and the Tigray People's Liberation Front.
And this was before Addis Ababa announced on the 28th of the same month the end of a "law enforcement" operation by controlling the region, despite reports of continuing human rights violations in the region.
On March 23, the Ethiopian Prime Minister admitted that atrocities had taken place against civilians during the conflict in Tigray, including rapes committed by soldiers, stressing that those involved would be held accountable.