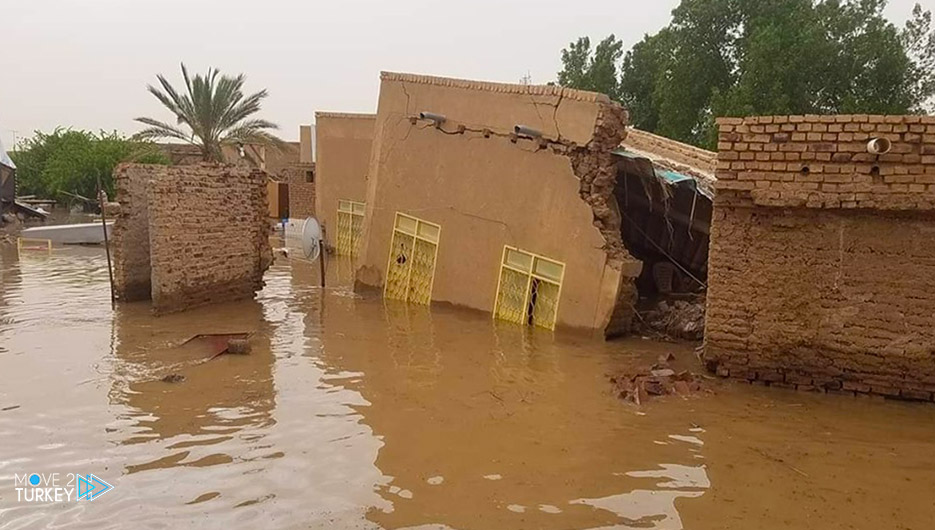 On Monday, the level of the Nile River continued to rise at the Sudanese capital, Khartoum, recording 17.16 meters, which is 66 centimeters higher than the current flood level.
A statement by the Ministry of Irrigation and Water Resources stated that the Nile level on Monday recorded 17.16 meters, exceeding the flood level by 66 centimeters.
She pointed out that the Nile's level is currently less than the highest level of the flood (ever) by 50 centimeters, as the highest level was recorded at 17.66 in September 2020, and the statement appealed to citizens to take all necessary precautions.
In the same context, the Nile River State (north) announced the collapse of several houses due to the rise in the level of the Nile, according to the Sudanese News Agency, without mentioning their number.
On Thursday, the United Nations announced that the number of people affected by heavy rains and torrential rains in Sudan has increased to 15,700 people in 10 states (out of 18 states).
And on Tuesday, the spokesman for the Civil Defense Council (government), Brigadier General Abdul Jalil Abdul Rahim, said that rain and torrential rains have killed 26 people since the beginning of last July.
The autumn rainy season in Sudan lasts from June to October of each year, and heavy rains usually fall during this period.
Annually during this period, the country faces massive floods, which last year caused the death of 138 people.