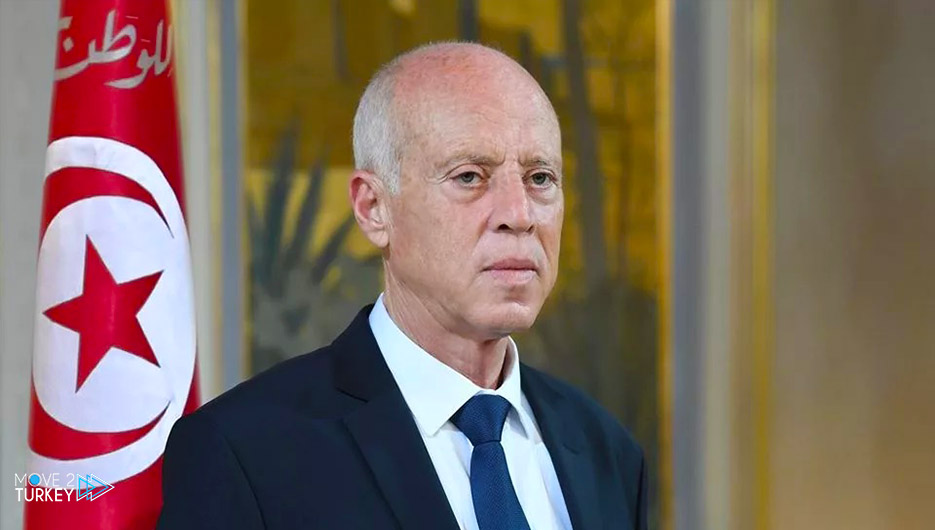 Tunisian President Kais Saied said on Monday that "freedom of movement is guaranteed to all Tunisians, and there is no intention to prejudice it" in light of the exceptional decisions, and that the travel stone includes only those wanted for justice.
On July 25, Saied decided to dismiss the prime minister, provided that he personally assume the executive authority with the help of a government whose prime minister is appointed.
Freezing the powers of Parliament for a period of 30 days, lifting the immunity of MPs, and presiding over the Public Prosecution Office, and later issuing presidential orders to dismiss officials and appoint others.
On Monday, Saied visited Tunis-Carthage International Airport, where he "examined the progress of work in various spaces, and was briefed on the conditions in which travel procedures are carried out.
He listened to the observations and suggestions of a number of citizens," according to a video clip broadcast by the presidency on its Facebook page.
Saied said, "Freedom of movement is guaranteed to all Tunisians, and there is no intention of violating it."
He added: "The exceptional measures are precautionary, and I took them while I was in pain that I had to do so.
It does not mean that Tunisians are deprived of their right to movement, and some politicians should wait and understand why these measures were adopted."
Saied's decisions caused a sharp political division in Tunisia, as most parties rejected them, and some considered them a "coup against the constitution."
While another supported it, seeing it as a "correction of course" in light of the political, economic, and health crises (the Corona pandemic).
Saied continued, "The people wanted for justice, or those suspected of corruption, or those who are required to settle their situations before the judiciary are the only ones who are covered by the travel ban."
On August 9, Mohsen El-Dali, spokesperson for the Financial Judicial Pole in Tunisia, announced that a judge had decided to ban 12 officials.
Including a former minister and a deputy in Parliament from traveling due to suspicions of corruption in the transportation and extraction of phosphates.
Saied added, "We will not hesitate to recover the rights and money of Tunisia looted abroad at the hands of those who are acquainted with each other with businessmen."
He reiterated his denial that the July 25 procedures were a coup, and said that "in the coming period, the government will be formed to run things smoothly, expressing the will of the Tunisian people."