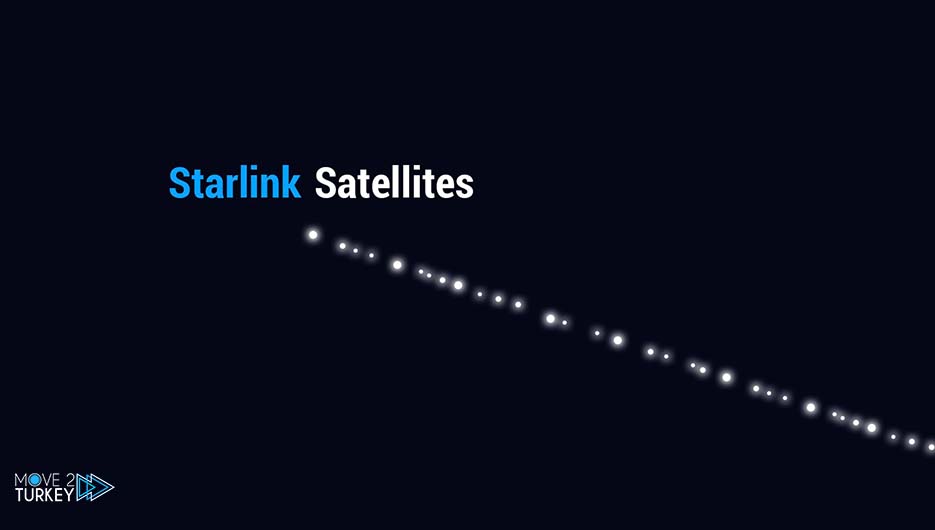 The "Starlink" satellites launched by the American company "SpaceX" appeared in the sky of Isparta, southwestern Turkey, on Sunday evening.
Parts of the "Starlink" Internet satellite network began to appear in the sky of the state at around 22.05.
The transit of satellites, which could be seen with the naked eye, lasted about 5 minutes.
Starlink is a space-based system that SpaceX has been working on for years to facilitate Internet access to all parts of the world.