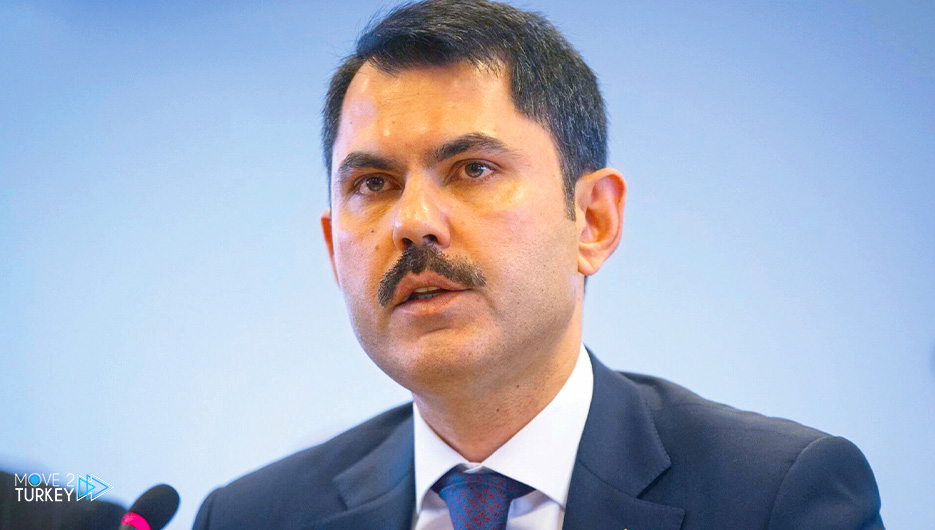 Turkish Minister of Environment, Urban Development and Climate Murat Corum met with his counterparts from the Netherlands, Vivian Hijnen, the Qatari Sheikh Faleh bin Nasser bin Ahmed bin Ali Al Thani, and the European Commissioner for the Environment, Virginius Sinkvicius.
This came on the sidelines of their participation in the United Nations Climate Conference "COP 27" in the Egyptian city of Sharm el-Sheikh.
The meeting between Korum and Hijnin witnessed a decision to start technical talks in order to sign a memorandum of understanding to enhance cooperation in the field of environment between Turkey and the Netherlands.
The meeting discussed issues of the circular economy, conducting joint studies on waste management, and discussing cooperation opportunities for research and development studies on green hydrogen technology.
The meeting also dealt with the Netherlands' efforts related to solid waste disposal technology, and the Dutch side's pledge to support the Global Declaration of Good Intentions for Zero Waste signed under the umbrella of the United Nations.
Korum also discussed with his Qatari counterpart research and development efforts to develop innovative technologies in the field of the environment, such as carbon capture and storage technology.
The two ministers renewed their agreement on the need to increase cooperation between the two countries in the fields of environment and renewable energy in particular.
During their meeting, Korum and the European Commissioner for the Environment, Virginius Sinkvicius, agreed that all countries and parties should take collective concrete measures to protect biodiversity.
Sinkvicius stressed that the European Union will support Turkey in all matters in order to protect its biodiversity.
It is expected that the Turkish minister will continue his bilateral meetings on the sidelines of the conference, which ends on November 18.
The COP27 conference was launched last Sunday and comes at a time when world leaders are under great pressure to strengthen their climate pledges and ensure financial support for developing countries that are among the biggest victims of climate change.