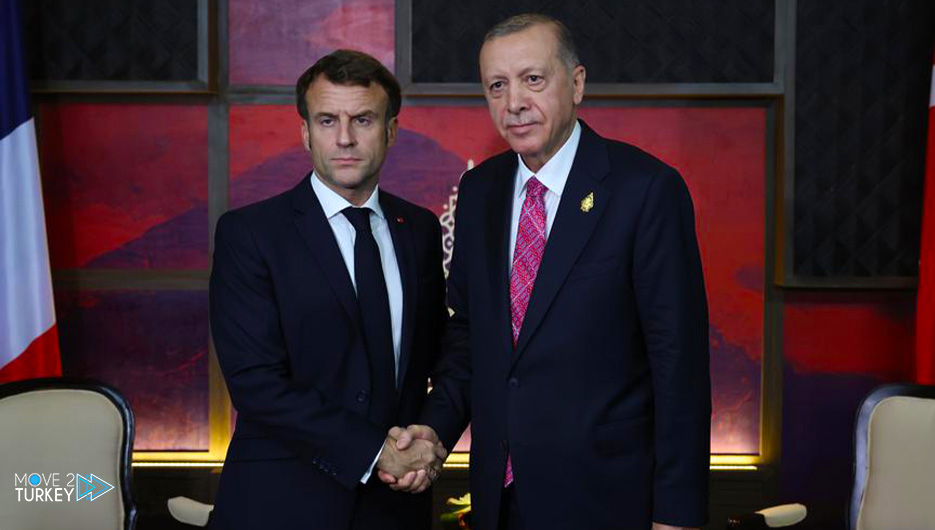 French President Emmanuel Macron said on Wednesday that his Turkish counterpart, Recep Tayyip Erdogan, plays an important role in peace talks with Russia.
This came in a press conference held at the end of the summit of leaders of the Group of Twenty industrialized countries in the Indonesian island of Bali.
Macron stressed that a large number of G20 leaders do not want the war between Russia and Ukraine to continue.
He continued, "From here, the G-20 sent a very clear message to the world to end the war. Although the group is an economic entity, it has made it clear that it does not want war."
He stressed the need to work towards peace, saying, "We have discussed this with President Erdogan, Indian Prime Minister Narendra Modi and Chinese President Xi Jinping. President Erdogan is playing a very active role in this regard."
The French president indicated that food prices have fallen thanks to the Istanbul agreement to ship grain across the Black Sea.
In this context, he called for the need to extend the validity of the grain shipment agreement, which expires on November 19.
On July 22, Turkey, Russia, Ukraine and the United Nations signed the "Initiative Document for Safe Shipping of Grains and Foodstuffs from Ukrainian Ports" during a meeting hosted by Istanbul.
The agreement guarantees securing grain exports that are stuck in Ukrainian ports on the Black Sea (Eastern Europe) to the world.