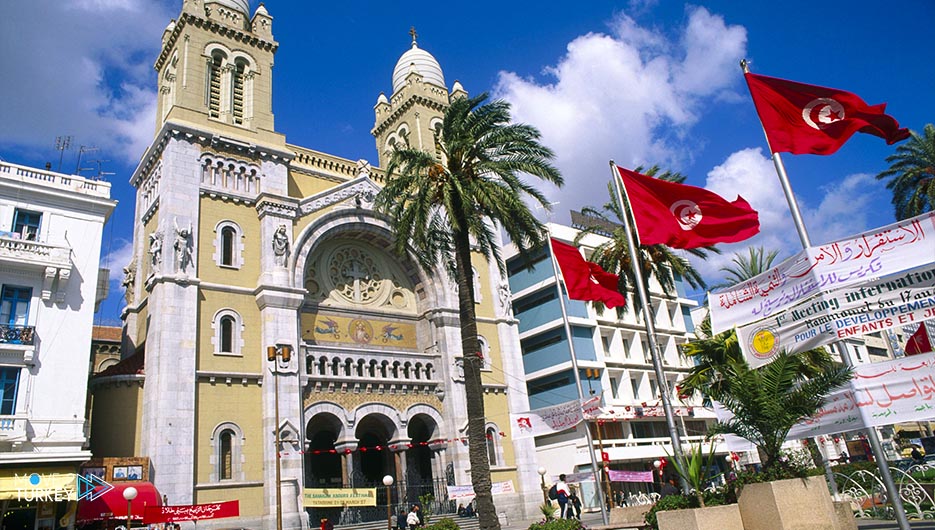 Tunisian media said on Thursday that it was decided to relieve the director-general of the competent authorities (intelligence) at the Ministry of Interior, Al-Azhar Longo, from his duties, and to assign Mohamed Sharif instead.
"Mosaic" radio (privately) quoted sources it described as well-informed as saying that "it was decided to exempt Al-Azhar Longo and assign Muhammad al-Sharif, the Central Director of Public Information, to the post of acting director-general of the relevant departments of the Ministry of the Interior to succeed Longo."
No statement was issued by the official authorities in Tunisia about this decision until 18:15 (GMT).
After an emergency meeting with military and security leaders, Saied announced on Sunday evening the dismissal of Prime Minister Hisham Al-Meshishi.
Provided that he himself assumes the executive authority with the help of a government whose president is appointed, and the powers of Parliament are frozen for 30 days, and the immunity of MPs is lifted, and the Public Prosecution will preside over him.
And at an accelerated and intense pace, Saeed completed the duties of 25 officials until Wednesday evening, including in government institutions, sovereign ministries, and judicial positions, most notably Ibrahim Al-Bertajy, Minister of Defense.
The decisions were taken on a day when many governorates witnessed popular protests calling for the downfall of the entire ruling system, and the opposition was accused of "failure" in light of political, economic, and health crises.
Said said that he took these decisions to "save the Tunisian state", but the majority of parties rejected them, and some considered them a "coup and a violation of the constitution", while others supported them, considering them a "correction of the path."
And last April, the dismissed Prime Minister Hisham Al-Mashishi appointed Al-Azhar Longo as director-general of the relevant departments.
Longo previously held the functions of a central director of information, and the last job was undertaken by a security attaché at the Tunisian Embassy in Paris.
In January, the former Minister of the Interior, Tawfiq Sharaf El-Din, relieved Al-Azhar Longo of his duties in France.
This caused a rupture between Al-Mashishi and Sharaf Al-Din, which ended on the same day with the dismissal of the minister and the cancellation of the telegram.