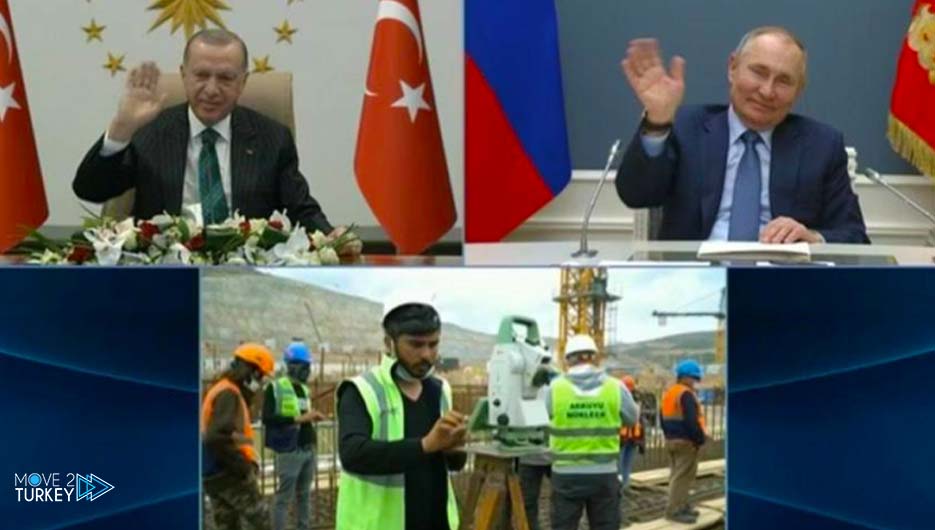 Russian President Vladimir Putin announced Thursday that Turkey will become a country that possesses nuclear energy, which is one of the least expensive energy sources in the world.
This came in a speech he delivered during his participation, via video conference, in the ceremony of supplying the Turkish nuclear fuel station, Akkuyu, for the first time, accompanied by his Turkish counterpart, Recep Tayyip Erdogan.
Putin said that the Akkuyu nuclear power plant (in Mersin, southern Turkey) is one of the largest joint projects in the history of Turkish-Russian relations.
And he indicated that President Erdogan and the Turkish government show the extent of the services provided to develop the country's economy.
He pointed out that the opening of the Akkuyu station in the centenary of the Republic of Turkey was achieved thanks to the personal successes of President Erdogan.