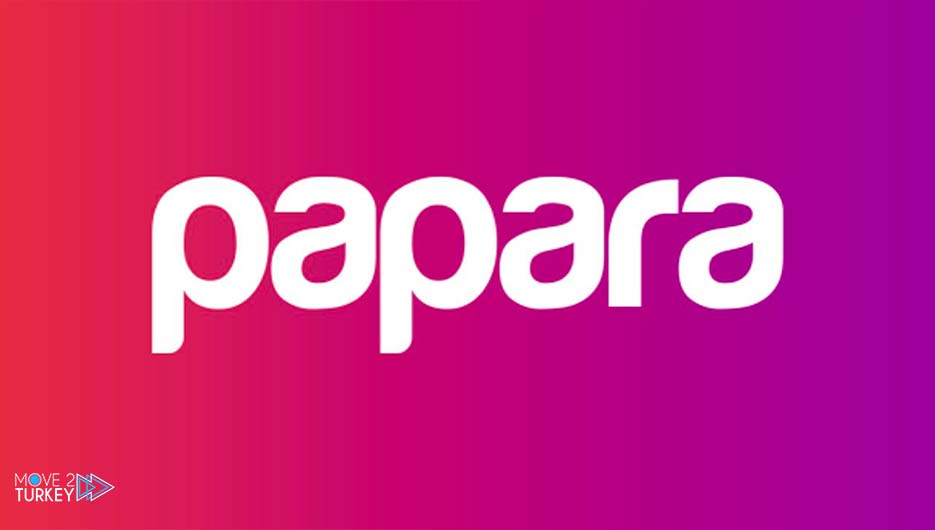 In our time, all countries have their own unique online payment methods, since each country has its own rules and regulations, this is normal.
Papara Turkey is an online financial services and payment system launched exclusively in the Turkish market in April 2016 under the auspices of the local bank supervision agency, a leading company in the Turkish market.
By the end of its first year, the number of users using Papara reached hundreds of thousands.
Although there is the possibility of opening a bank account in the turkish Banks or getting a visa and mastercard, the Papara Card is very useful for those who have not been able to open an international bank account.
What is a Papara card?
Papara is a new payment system designed to improve online payment methods, budget management and banking systems, providing safer, more economical and faster solutions to its users.
Papara is a credit card that allows users to purchase easily from the heritage sites that provide diversified products and services or transfer money to their friends and acquaintances in this country.
If you are familiar with international credit cards such as Visa Card and MasterCard, you know that receiving them has special conditions and requires a minimum deposit.
Papara credit card is issued with the same efficiency as MasterCard and Visa Card and with very easy terms for users.
The account and receipt of this credit card can easily be opened online and through the official website of this company, its validity is 10 years and can be extended.
With the default form of the Papara Account, you will not be able to receive money from ATMs, and you can only use the default type of these accounts for online purchases and transactions.
This credit card can be used to pay current expenses such as NETFLIX subscription, paying taxi fees online, buying from the App Store or Google Play and other international platforms.
The most important companies have also made agreements to use the Papara card, the main ones being Youtube, Netflix, Spotify, bkm book, teknosa, gittigidiyor, and kahve.com, Carrefour and many other companies.
What are the benefits of using the Papara Card in Turkey?
The first advantage of the Papara card is that you do not have to deposit large amounts to get one.
In addition, Papara has signed contracts with many sites and stores in Turkey so that users can take advantage of the interesting discount opportunities of these companies.
These discounts sometimes reach up to 50% of the original value of the service or product when purchased with a Papara card.
The Papara Card provides the opportunity to trade 24 hours a day, 7 days a week, regardless of time and place.
Another noteworthy point about these cards is that it is also possible to transfer money using people's phone numbers or emails, and this is one of the amenities that Papara has provided to its users.
So if you can't open an account in a Turkish bank for any reason, Papara will provide you with a wide range of options and benefits.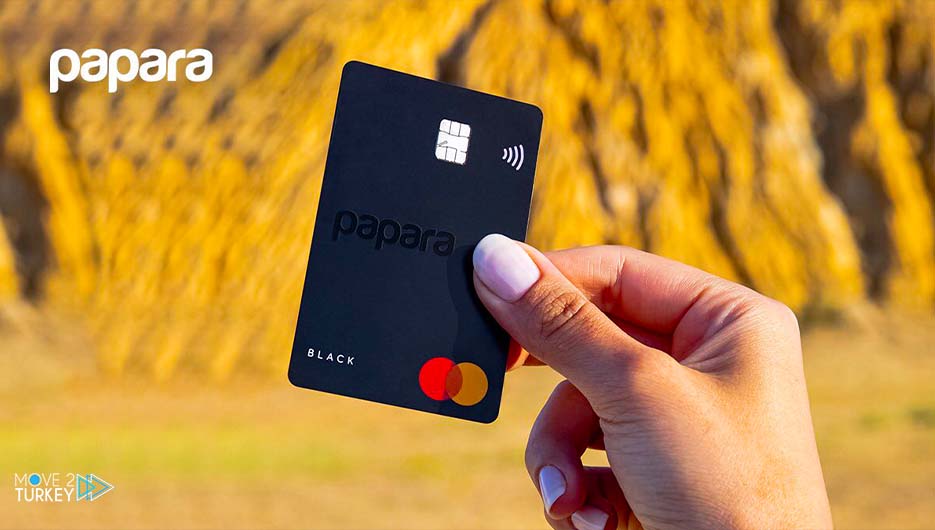 How to get a Papara Card in Turkey?
The first thing you need to do is open an account on the official Papara website.
Opening an account on the Papara website is free, fast and easy, the information required to create an account includes the first name, last name, phone number, email address and password you want to use for your account.
Note that the Phone number you enter must belong to your Turkish SIM card, otherwise you will not receive a text message to confirm the account and you will not be able to complete the account opening process on the site.
After registering with the site, log in to your account and click the "Apply" button on the Papara credit card page, you will be asked to enter the address where you want to receive your card.
When this process is completed, the card is printed and sent by courier service, usually it takes 4-7 days to send the card to the address you entered.
After receiving the card, you must activate your card from the page under "Activate Papara Card".
There is certain information on your card and you will be asked to enter this same information, which will activate your card and use it to make purchases anywhere in the world or online.
After receiving the card, you can deposit the amount you want without having a minimum.
In order to use your Papara account and card for purchases and payments in Turkey, you must first fill it in cash from your bank account.
There are more than 15 banks in Turkey that support such remittances, where you can go into the tens of thousands of ATMs all around Turkey, and all you need is an email address and telephone number.
Fees on using Papara credit card
It is generally recommended not to use the Papara Card to make large transactions and transfer large amounts of money.
It is better to use it for expenses such as paying bills, restaurants, taxis, buying from the internet and supermarkets.
With regard to fees, the cost of transferring money from a Papara account to a Papara account is not subject to commission, however receiving cash from ATMs and transferring to other accounts has a small fee.
| | |
| --- | --- |
| Fees | Limits |
| Opening and using Papara accountGet your free Papara account in seconds. | Free |
| Money transfer to Papara accountsSend money to all Papara users for free. | Free |
| Money transfer to IBANsSend money to all IBANs for free. | Free |
| Bills and other paymentsAll transactions on the Payments page. | Free |
| Papara CardNo card fees, monthly/annual fees or maintenance charges. | Free |
| ATM withdrawals with Papara CardPlease see the fees for international use and domestic transactions above 500 TL on the website www.papara.com | Free500 TL/mo |
| ATM deposits with Papara CardPlease click to see fees for ATM deposits above 500 TL | Free500 TL/mo |
| Deposits via wire transferTransfer money to your Papara account from your bank account for free. | Free |
| Withdrawals via wire transferTransfer money to your bank account from your Papara account for free. | Free |
| ATM deposits via cardless transactionsDeposit money to your Papara account at select bank ATMs via cardless transactions. | Free |
| Deposits at CarrefourSA storesFor a limited time only | Free |
| Deposits at Teknosa storesFor a limited time only | Free |
| Deposits at PTT branchesCharged 1 TL up to 100 TL | 1% |
| Commercial use & over usage feeFee applies after the account receives more than 5000 TL (or equivalent in other currencies)from 5 different users or receives money from 10 different users regardless of the amount. | 3.40% |
Is it safe to use Papara Cards?
When it comes to financial transactions, security becomes very important, keep in mind that a Papara card cannot be used without its information, so Papara credit card information and Papara account should be kept out of the reach of anyone.
In addition, you must also protect the passwords and information of your ATM card.
There is absolutely no concern from the company, with many years of experience Papara emphasizes on protecting users' information and privacy for their security page.
According to information published on the official website of the company, the Papara is an authorised firm, created under Law No. 6493 under the supervision of the Central Bank of the Republic of Turkey.
Papara has also asked users to refrain from disclosing card information and passwords, and if anyone requests information from you as a sponsor of this company, ignore these requests while not providing the requested information.