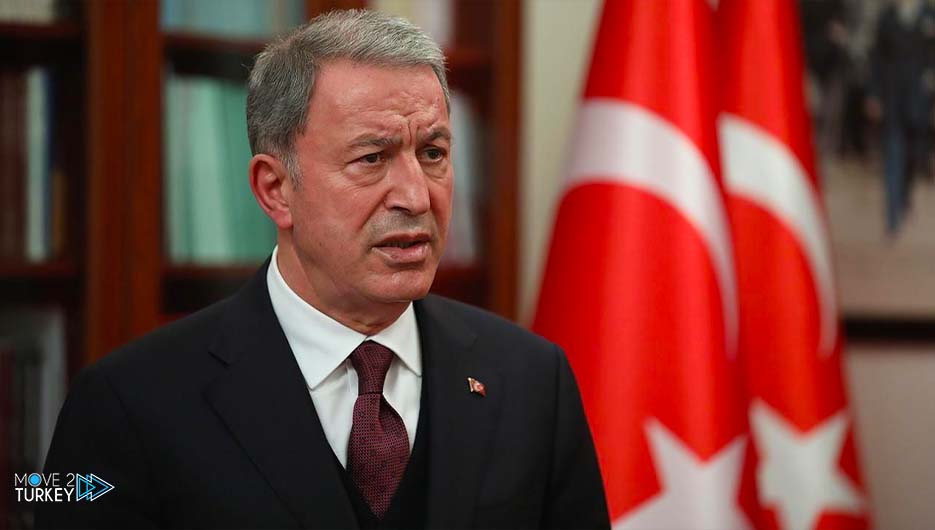 According to local news agencies, Turkish Defense Minister Hulusi Akar said in a speech on Saturday regarding the latest developments in the presence of Turkish forces in Afghanistan:
"We want our Afghan brothers to live in prosperity and security, no matter how hard we try. From now on, we have the same intention and desire."
"Turkey has been working for 20 years to bring peace and tranquility to Afghanistan," he said.
If we meet our conditions, we are ready to provide the security and peace and the needs of our Afghan brothers. We continue to communicate on this issue.
Under an agreement reached between Turkey and the United States, it was scheduled to operate Hamid Karzai International Airport in Kabul by Turkish forces after the withdrawal of US forces from Afghanistan, but this agreement faced serious challenges.
The Taliban have repeatedly stated explicitly that all US and NATO forces must leave Afghanistan under an agreement with the United States, including Turkey, which is in the country as a NATO force.
At first, Turkish officials did not pay much attention to this issue and tried to resolve it with the United States and the Kabul government, but with the Taliban coming to power in various Afghan cities, the matter has become of other dimensions.
Turkish President Erdogan said that negotiations should take place through negotiations with the Taliban.
However, the Taliban have openly stated that they are only willing to negotiate with the complete withdrawal of NATO forces, including Turkey.