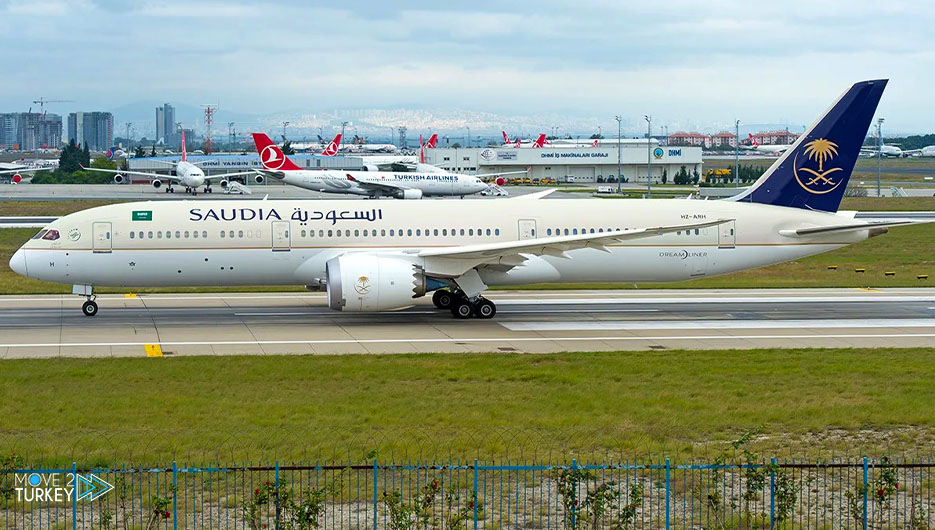 Twitter in Saudi Arabia was overwhelmed by a state of welcome and joy Monday, immediately after Riyadh announced the suspension of the travel ban for Saudis to Turkey.
The hashtags "Turkey", "Sweet News" and "Direct Citizens Travel" topped the list of the most talked about "Twitter" in the Kingdom, hours after the decision to lift the travel ban was announced.
Under the "Sweet News" hashtag, a tweeter in the name of "Abdul Latif Al-Baqan" wrote: "The honesty has good news due to the multiplicity of destinations and the decrease in the prices of airline tickets and travel costs in general."
While another tweeter on behalf of "Hinina" said: "I cannot be happy, as this is the kind of sweet news that a person becomes."
Under the hashtag "Direct Citizens' Travel," an account in the name of "Abdul Rahman Al-Mahrazi" wrote: "Sorry for Taif and Abha…this is the summer of Istanbul, the city of lovers."
Welcoming the decision, a tweeter on behalf of "Ahmed" said: "Welcome to the return of travel to Turkey."
Under the hashtag "Turkey", an account in the name of "Fahd" wrote: "Congratulations to the lovers of tourism in Turkey."
While other tweets interacted with the decision to lift the travel ban by circulating pictures of them during visits to Turkey.
And the official Saudi Press Agency (SPA) quoted an official source in the Ministry of Interior (an unnamed one) on Monday that "it was decided to lift the suspension of direct or indirect travel of citizens to Ethiopia, Turkey, Vietnam and India."
According to the source, "the decision was made based on following up on the epidemiological situation of the Corona pandemic and what the competent health authorities have submitted regarding the global epidemiological situation."
On May 21, the Saudi authorities issued a list of 16 countries that prevented their citizens from traveling to them for reasons related to the outbreak of the "Coronavirus".
The decision to lift the travel ban on Turkey coincides with the start of the Saudi Crown Prince Mohammed bin Salman, on Monday evening, a tour during which he will visit Egypt, Jordan and Turkey.