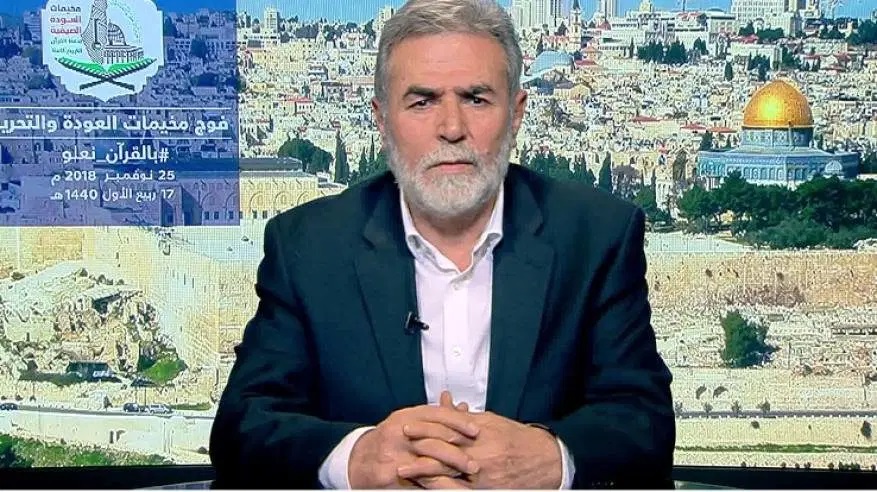 Ziyad al-Nakhalah, Secretary-General of Islamic Jihad, said on Wednesday that the Palestinian resistance factions went to "the current battle, realizing that it is costly," as it is the only way "to freedom and protect Jerusalem and the people."
Al-Nakhala added in a televised speech, "We defend Jerusalem from insults and desecration, and this is the path of our people and the path of resistance, which we will leave only to victory."
"The people and their mujahideen throughout Palestine are registering the brightest pages on the road to Jerusalem and Palestine," he added.
He added that the (current) battle "towards Jerusalem continues until its 11th day, and every day an insult is recorded for the faces of the killers and criminals everywhere in Palestine, and our people are defying all the official international and Arab silence despite the blockade."
He described the global silence about the Israeli crimes in Gaza as "rudeness," saying, "What brazenness is this silence about killing children and civilians, and it gives the enemy the opportunity to kill more children ?!"
For the tenth consecutive day, the Israeli aggression on the Gaza Strip, which resulted in the deaths of 227 people, continues.
Among them are 64 children, 38 women and 17 elderly people, while about 1620 people were injured.