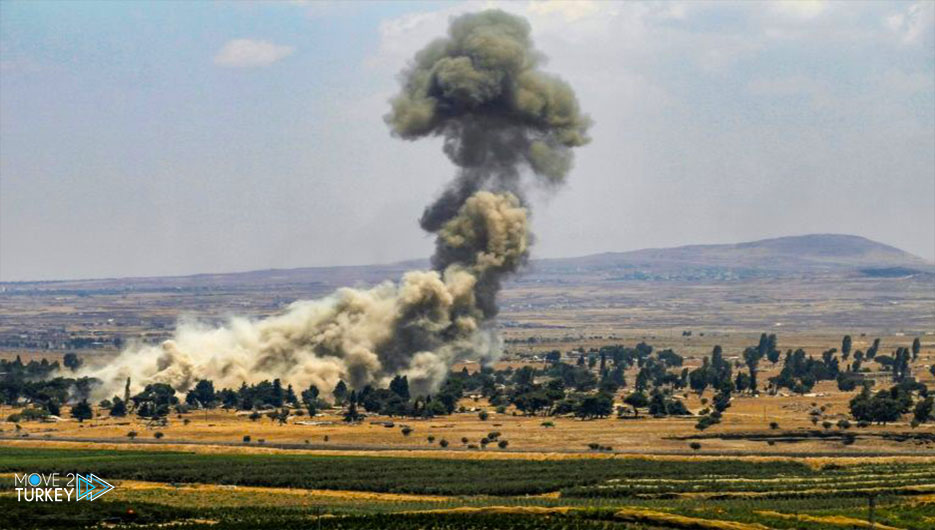 The Lebanese army announced on Wednesday that Israeli artillery had targeted the Wadi Hamoul region in the south of the country with 17 shells.
The army said in a statement that "the Israeli enemy artillery targeted the Wadi Hamul area at around 16:30 (1:30 GMT)."
He pointed out that "he counted 17 shells landed in this area, and the shelling did not result in damage or injuries."
In a related context, the army announced in the same statement that one of its units "in the same place (Wadi Hamoul) found 4 empty rocket launchers, and another equipped with a missile that was prepared for launch and is being dismantled."
On the other hand, the official Lebanese News Agency reported that, on Wednesday, the Lebanese army struck a security cordon around the area from which rockets were launched (towards Israel) in the towns of Siddiqin and Ramadi (southern Lebanon), without further details.
Earlier Wednesday, the Israeli army announced that it had detected 4 rockets fired from Lebanon at Israel.
This is the third time that rockets have been launched from southern Lebanon towards Israel, since the start of the Israeli aggression on Gaza City 10 days ago.
The border between Lebanon and Israel witnesses daily popular angry movements in support of Palestine against the Israeli aggressions.