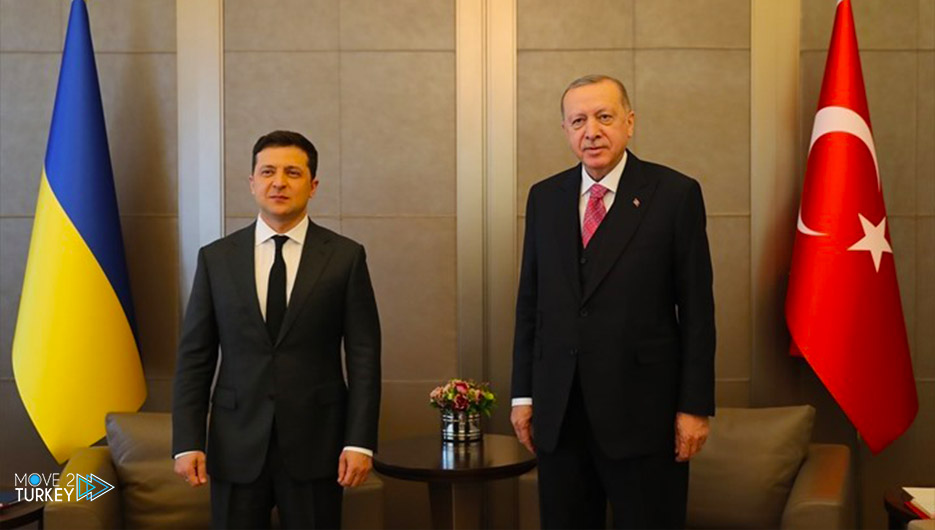 Ukrainian President Volodymyr Zelensky called on Thursday to show support for Turkey by increasing tourism activities with it.
A statement issued by the Ukrainian presidency also stated that Zelensky spoke about his fruitful visit to Turkey during the meeting of the National Defense and Security Council.
According to the statement, Zelensky thanked Turkish President Recep Tayyip Erdogan for his support of Ukraine's sovereignty and territorial integrity.
Zelensky indicated that he discussed with Erdogan the conditions related to Turkish and Ukrainian tourists, and the increase in the flow of tourists between the two countries.
He added, "We have to support each other, you have heard that Russia will limit tourism to Turkey, This is their internal affair.
But in my opinion, we should do the exact opposite and increase tourism, and show our support for Turkey. "
On Monday, Russian Deputy Prime Minister Tatiana Golikova announced a reduction in the number of flights with Turkey.
This will start from April 15 until next June 1 within the framework of measures to combat the Coronavirus.
It also clarified that the restriction includes scheduled and charter flights.
On Saturday, Zelensky paid an official visit to Turkey, during which he participated in the ninth meeting of the Turkish-Ukrainian High-Level Strategic Council.