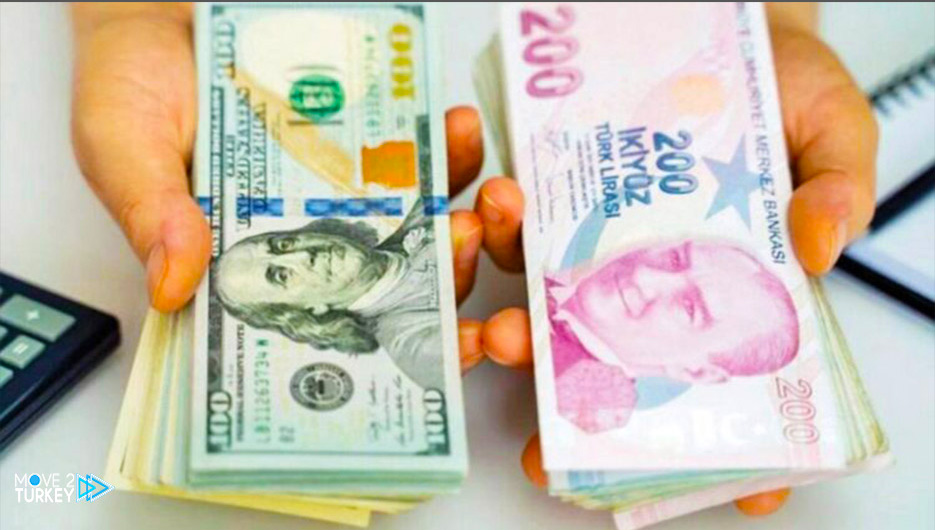 The dollar closed at the Turkish Lira, which followed a fluctuating trend in the 8.10 – 8.17 range between yesterday and today at 8.1417.
This is an increase of 0.4 percent compared to the previous close, and the dollar / Turkish lira, which began today with a rise, has become at the level of 8.1640.
And with an increase of 0.3% in value, this is compared to the previous close of 09.55.
In the same minutes, EUR / TL is sold at 9,940, an increase of 0.2 percent.
The pound sterling / Turkish lira is also sold at 112560, in a horizontal movement.
Analysts said the growing number of new types of coronavirus cases and the draconian measures had put pressure on the Turkish lira's assets.
Today, analysts said the data agenda is quiet domestically, while abroad, the ongoing Spring Meetings of the International Monetary Fund (IMF) and the World Bank.
In addition to the US Federal Reserve meeting minutes, and the Services Purchasing Managers' Index (PMI).
They will be announced in Europe, and US foreign trade data will be followed.
The current exchange rate for the dollar and the euro is in Turkish lira
The selling and buying prices of the dollar, the euro and the pound sterling in Istanbul and Ankara were as follows:
Istanbul:
U.S. dollar
Euro
Sterling pound
Ankara:
U.S. dollar
Purchase 8.1300
Sell 8.1900
Euro
Purchase 9.6600
Sell 9.7300
Sterling pound
Purchase 11.1400
Sell 11.3400.