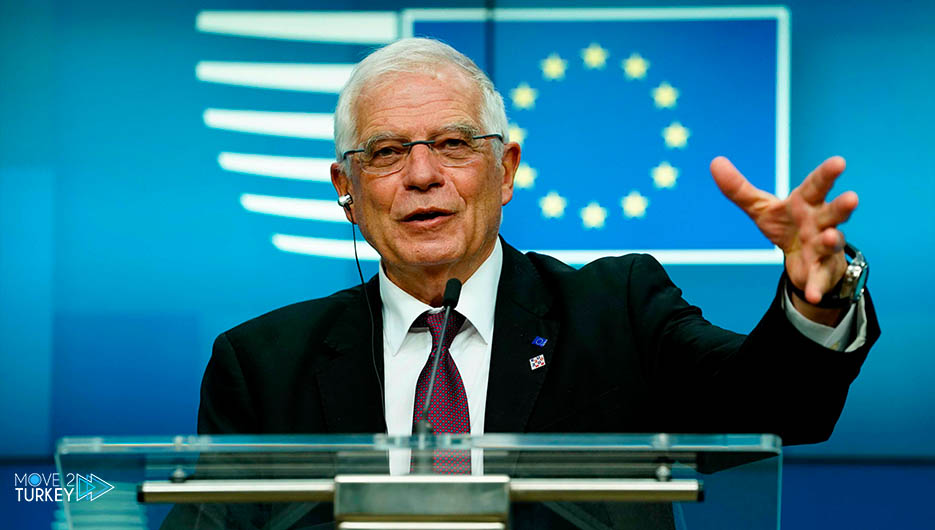 EU High Representative for Foreign Affairs and Security Policy Josep Borrell said he is optimistic about the resumption of nuclear talks with Iran.
But he did not confirm the EU-Iran meeting expected in Brussels this week.
The EU foreign ministers are meeting in Luxembourg ahead of the EU leader's summit to be held from October 21-22.
Speaking to the press before the meeting, Borrell said of the news that there will be a meeting between Iran and the European Union in Brussels on Thursday, "You never know, today, I am more positive than yesterday.
I haven't received any confirmation yet, but things are going well, and the future is in Brussels, "I hope there will be a preparatory meeting in the next few days, but I can't be sure."
"We need to build more relations with the region," Borrell said, adding that they would start meeting with the Gulf region.
It is a complex region with the highest GDP, but also a humanitarian crisis like Yemen.
As Josep Borrell said, "We haven't paid enough attention to this part of the world, and now is the time to do it."
Recalling that the Eastern Partnership summit will be held in December, Borrell noted that the biggest problem in this area is the behavior of the regime in Belarus.
The High Representative stressed that there was a need for further action in this regard, but the important thing was the consensus of Member States.
At the meeting in Brussels, the official items on the agenda were Afghanistan, Tunisia, the Western Balkans, climate diplomacy, and Varosha at the request of the Russian administration in southern Cyprus.
It was under the title of EU relations with the Gulf states, the Eastern Partnership, and climate diplomacy, in addition to the situation in Ethiopia and Nicaragua and current issues.