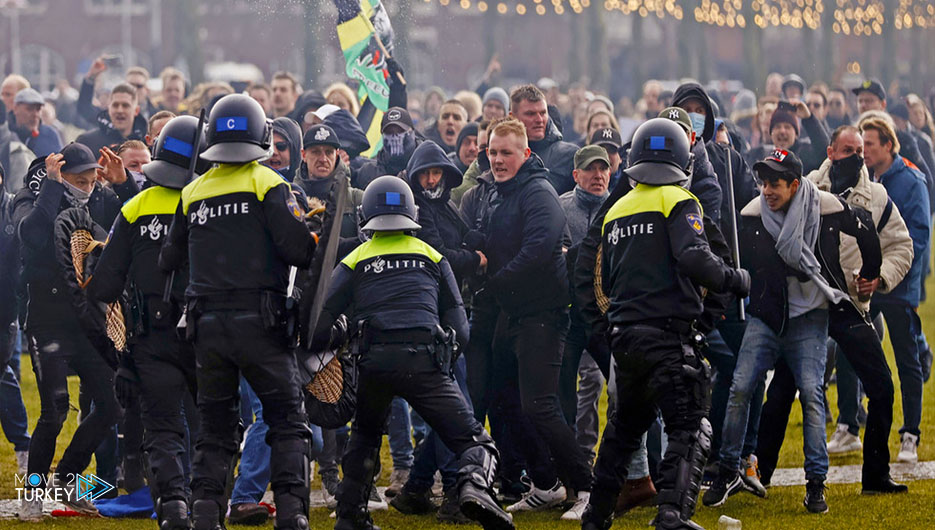 The British capital, London, witnessed confrontations between police officers and opponents of the Corona vaccine and quarantine measures.
The protesters raised banners with phrases such as "No vaccine, no quarantine" and "Stop our children", criticizing the government's measures to combat the Corona epidemic.
Following the increase in the number of protesters and their closure of the main road in London, the police demanded them to open it, and confrontations took place between the police and the protesters, where a number of them were arrested.
In recent weeks, Britain witnessed demonstrations in which hundreds of opponents of the Corona vaccine were arrested.
Britain this week witnessed a remarkable increase in daily infections with Corona, and it ranks seventh in the world in terms of deaths and infections of the virus.
As of Sunday evening, the total number of Corona injuries in Britain exceeded 5 million and 433 thousand, of whom more than 128 thousand died, and more than 4 million and 396 thousand have recovered, according to the "Worldometer" website.