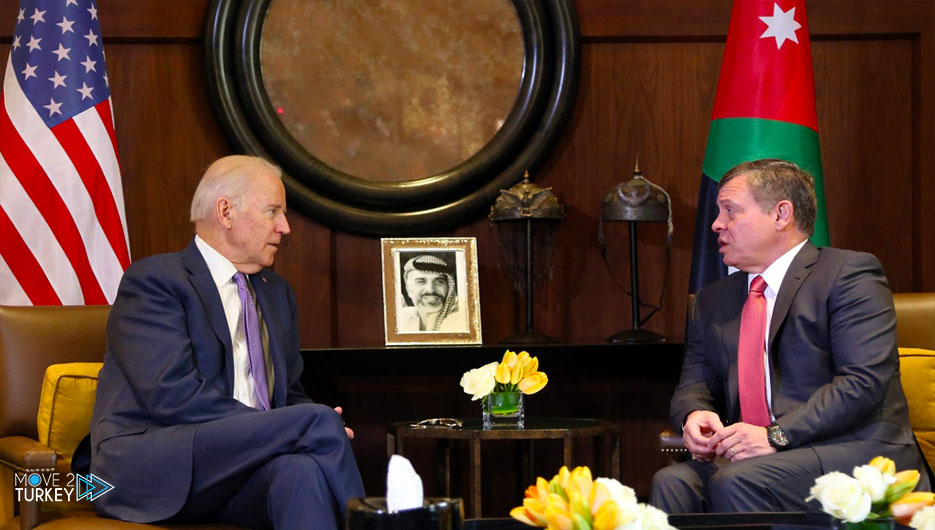 US President Joe Biden said Monday that "the United States will always stand by Jordan, and Washington will continue to strengthen cooperation with it."
This came, according to what was reported by Al-Mamlaka TV (official) following the start of Biden's meeting with Jordan's King Abdullah II as part of an official visit by the latter to Washington.
It is expected that the Jordanian Royal Court will issue a detailed statement at a later time explaining the details of their meeting at the White House.
This is the first meeting with an Arab leader held by Biden since he entered the White House on January 20, succeeding Donald Trump (2017-2021).
And the White House announced in a statement last week that the Biden-King Abdullah meeting "will highlight our enduring and strategic partnership."
which has long existed between the United States and Jordan, the main security partner and ally of the United States.
They will also discuss the challenges facing the Middle East region, as Biden looks forward to working with King Abdullah.
Nasdaq to enhance bilateral cooperation on many political, security, and economic issues, including the promotion of economic opportunities, according to the statement.
The United States is the main supporter of the Kingdom in terms of aid provided, and the two countries signed in early 2019 a memorandum of understanding under which Washington pledged to provide $1.275 billion annually to Oman for 5 years.
Since the beginning of July, the King of Jordan has been paying an unspecified official visit to the United States, which will include a special visit, according to the royal court.