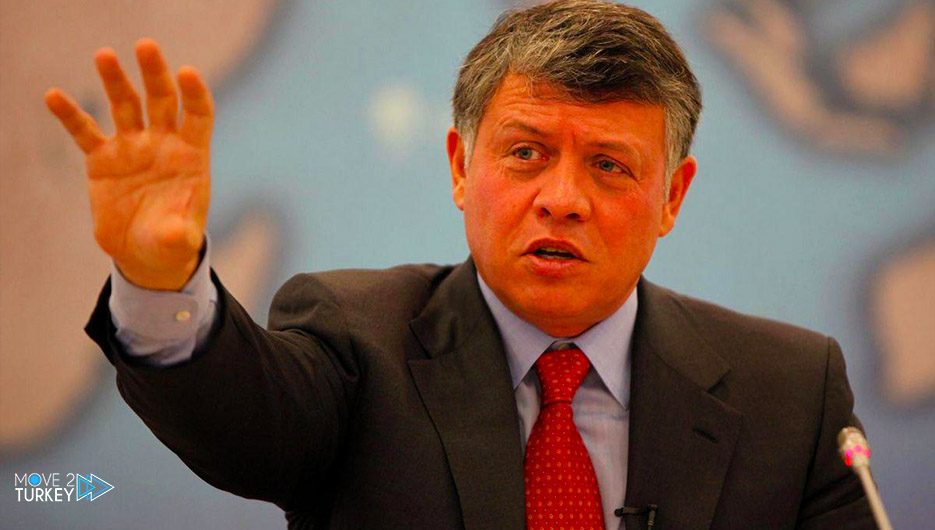 The Jordanian monarch, King Abdullah II, warned of the continuation of "provocative" Israeli violations and its repeated attempts to displace residents from Jerusalem neighborhoods.
This came as soon as King Abdullah II received US Secretary of State Anthony Blinken on Wednesday at the end of the latter's Middle East tour to discuss the latest developments in the Palestinian territories.
According to a statement by the royal court, King Abdullah stressed during the meeting the need to preserve the existing historical and legal status in Jerusalem and its sanctities and not to prejudice it.
He stressed that the Kingdom will continue to make all efforts to protect Islamic and Christian holy sites in the Holy City, out of the principle of Hashemite guardianship over them.
The King appreciated the recent decisions of the US administration, which included reopening the Consulate General in Jerusalem, and resuming the support provided to the United Nations Relief and Works Agency for Palestine Refugees (UNRWA).
And he considered that these steps "will contribute to building confidence and pushing the political path forward."
For his part, Blinken expressed his country's "great" appreciation for Jordan's main role and efforts in maintaining security and stability in the region.
Blinken had arrived in Jordan earlier on Wednesday, coming from Cairo at the conclusion of a tour in the region that began Tuesday.
It included Israel, Ramallah and Egypt to discuss stabilizing the calm in the Palestinian territories.
Since April 13, the situation in the Palestinian territories has exploded as a result of "brutal" attacks.
It is committed by the Israeli police and settlers in the Al-Aqsa Mosque and Sheikh Jarrah neighborhood in Jerusalem, in an attempt to evacuate 12 Palestinian homes and hand them over to settlers.