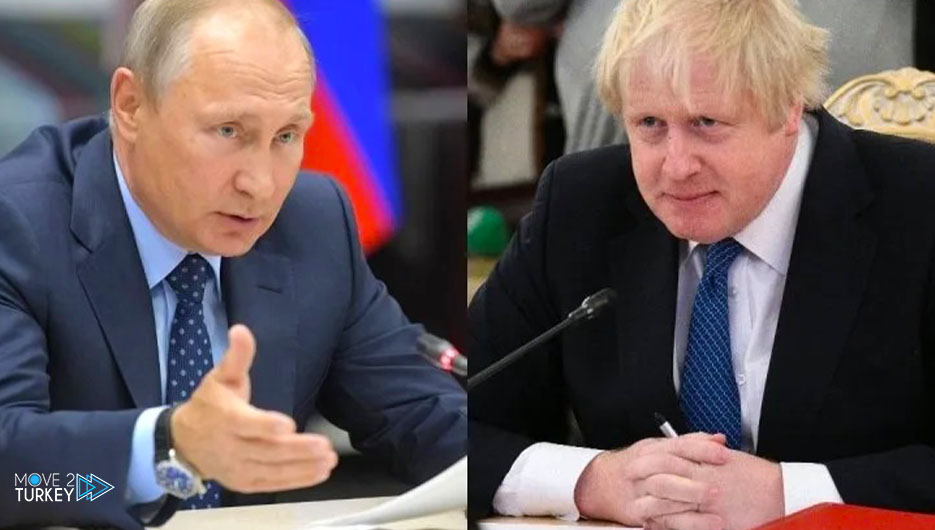 LONDON (Reuters) – British Prime Minister Boris Johnson said on Sunday that a ban on Russian gold imports would "hit the heart of Putin's war machine".
This came in a press statement he made this morning, upon his arrival to participate in the G7 summit meetings currently being held in the German city of Bavaria.
Johnson said: "The measures we announced today will strike directly at the Russian (ruling) oligarch, and will strike at the heart of Putin's war machine," according to the British newspaper, The Independent.
"Putin is wasting his dwindling resources in this barbaric and absurd war. He is financing his vanity at the expense of the Ukrainian and Russian people," he added.
He pointed out that the world needed to "starve the Putin regime of funding," stressing that the United Kingdom and our allies "are doing exactly that," according to the newspaper.
Exports from Russia, one of the world's largest producers of yellow metal, amounted to about 15 billion euros in 2021, according to Downing Street.
In the same context, US President Joe Biden said on Sunday morning that the United States and the Group of Seven countries intend to announce a ban on imports of Russian gold as part of the latest package of sanctions imposed on Russia.
Biden said in a tweet on Twitter that Russia "is making tens of billions of dollars" from selling gold.
He stressed that the United States imposed "unprecedented" costs on (President Vladimir) Putin by depriving him of the revenues he needed to finance his war against Ukraine, as he put it.
Johnson and Biden are currently participating in the Group of Seven meetings, which started this morning, at the Elmau Palace resort on the Alps in southern Germany.
The members of the group discuss ways to curb global inflation and strengthen supply chains to various countries of the world, in an effort to overcome the worsening inflation crisis.
The G7 is made up of Italy, Germany, the United States, France, Canada, Japan and Britain, which make up about 38 percent of the world's gross domestic product.
On February 24, Russia launched an attack on Ukraine, followed by international rejection and severe economic sanctions against Moscow.
Which requires to end its operation that Kyiv abandon plans to join military entities and adhere to neutrality, which the latter considers an "interference" in its sovereignty.