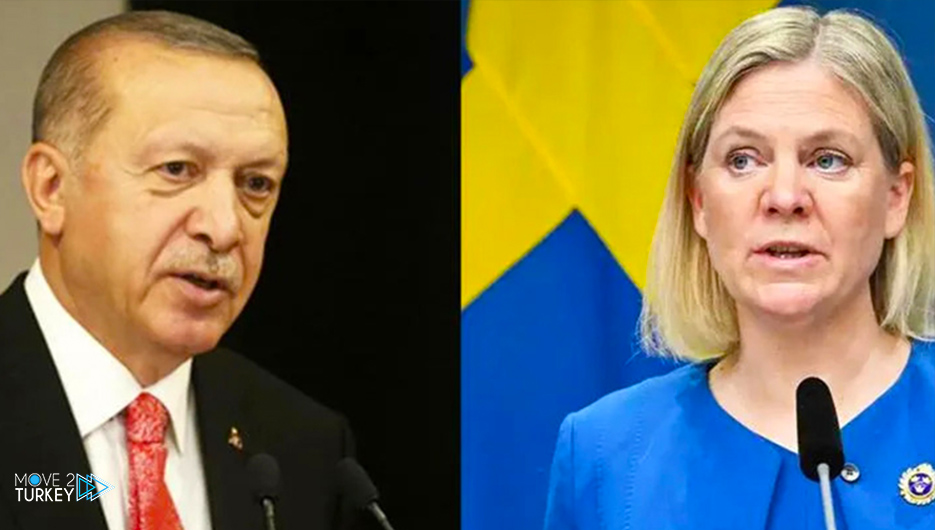 Swedish Prime Minister Magdalena Andersson said that she is looking forward to meeting Turkish President Recep Tayyip Erdogan on the sidelines of the upcoming NATO Summit.
This came in a tweet about a phone call he had earlier Saturday with Erdogan.
Anderson noted that early today, she had a good call with President Erdogan about Sweden's request to join NATO.
"I am looking forward to meeting President Erdogan and leaders of other allied countries during the NATO Summit in Madrid next week," she added.
She pointed out that she had reached a consensus with Erdogan prior to the summit regarding the importance of making progress on the existing track.
Earlier, the Turkish Presidency Communication Department said in a statement that Erdogan discussed with Andersen issues related to Sweden's application to join NATO.
During the call, President Erdogan reiterated the need for Sweden to take steps on basic issues of importance to Turkey, such as the fight against terrorism.
She pointed out that Sweden must make a tangible change in its position against the terrorist organization "PKK/BYD/YPG".
She stated that Turkey did not see any openness from Sweden that would dispel its concerns in this regard.
She stressed that Turkey is looking forward to Stockholm lifting the arms embargo on Ankara and the legal and de facto restrictions on the defense industry sector, as well as meeting requests for extradition and deportation.
She stressed that his country would like to see binding commitments on all these issues through concrete and clear measures.