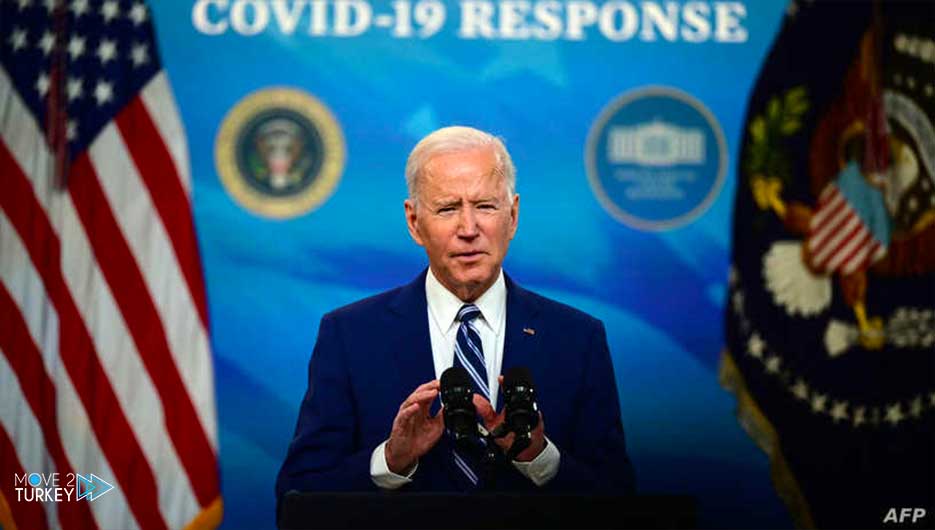 US President Joe Biden announced that vaccines designed to prevent Coronavirus will be available to all adult Americans.
This will happen as of April 19, and he said about the details of the matter to America in a press conference:
"By the end of next May, the vast majority of American adults will have had at least one dose of the vaccine."
This is according to what was reported by the American "Al-Hurra" channel last Wednesday.
Biden added: "The health authorities in the United States distribute 3 million doses of the vaccine daily, equivalent to 20 million doses per week."
He also indicated that since Monday the United States has exceeded the barrier of 150 million doses of anti-virus vaccines during the first 75 days of his presidency.
In the context, the White House refused to support any plans that "oblige the Americans to show evidence that they have received the vaccine," according to the same source.
Statement by a White House spokeswoman about Joe Biden's speech
"There will be no federal database for vaccination, nor is there a federal order requiring everyone to obtain proof of vaccination," said White White spokeswoman Jane Saki.
"Companies or non-profit organizations may offer" such a tool, "she told a news conference.
But the White House wants to ensure that Americans' privacy and rights are protected. "
As of last Wednesday noon, the United States had recorded more than 31 million and 500 thousand cases of Coronavirus since the start of the pandemic.
In addition to more than half a million deaths, the "World Meter" site concerned with monitoring developments in the Corona virus calculates.