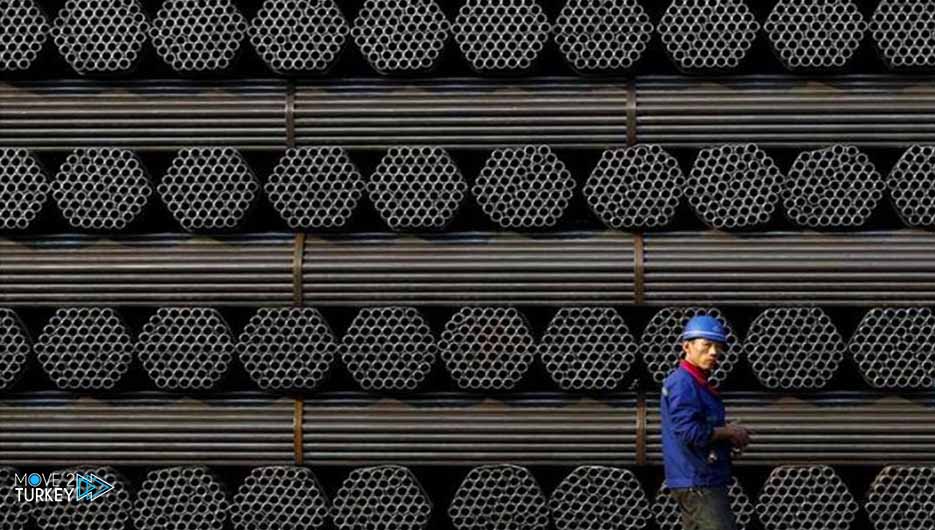 On Thursday, the World Steel Association expected global steel demand to grow 5.8 percent year on year through 2021.
This is after recording a 0.2 percent contraction over the past year due to the repercussions of the Corona pandemic.
In its short-term outlook report for 2021 and 2022, the union made clear that steel demand during the current year will rise to 1,870 million tons.
It is expected to grow by 2.7 percent next year to 1924.6 million tons.
Current projections also assume that the second or third wave of infections will stabilize in the second quarter of 2021.
The report also suggested that expectations take into account that steady progress will be made in vaccines, allowing a gradual return to normalcy in countries that use steel.
"The global steel industry was lucky enough to end 2020 with only a slight contraction in steel demand, thanks to strong growth in China's production," the report continued.
China (the world's largest producer and consumer of steel) registered a growth of 9.1 percent over the past year, while the rest of the world recorded a decrease of 10 percent.
In addition, the report predicts a strong recovery in steel demand in the coming years in both developed and developing economies.
This is supported by pent-up demand and the government's recovery programs in some countries.
For most advanced economies, the report indicated that a return to pre-epidemic levels of steel demand will take a few years.
Also, the report predicts that the auto sector will recover strongly in 2021, and the recovery will be driven by an increase in the use of personal transportation.
This is due to safety concerns and increased household cash savings.
Also, during the year 2020, the steel-based construction business is mainly affected.
In addition to withdrawing financial resources from investment in infrastructure to support epidemic support programs.
All in all, the World Steel Federation is one of the largest and most dynamic industry associations in the world.
Its members produce approximately 85 percent of the world's steel production.