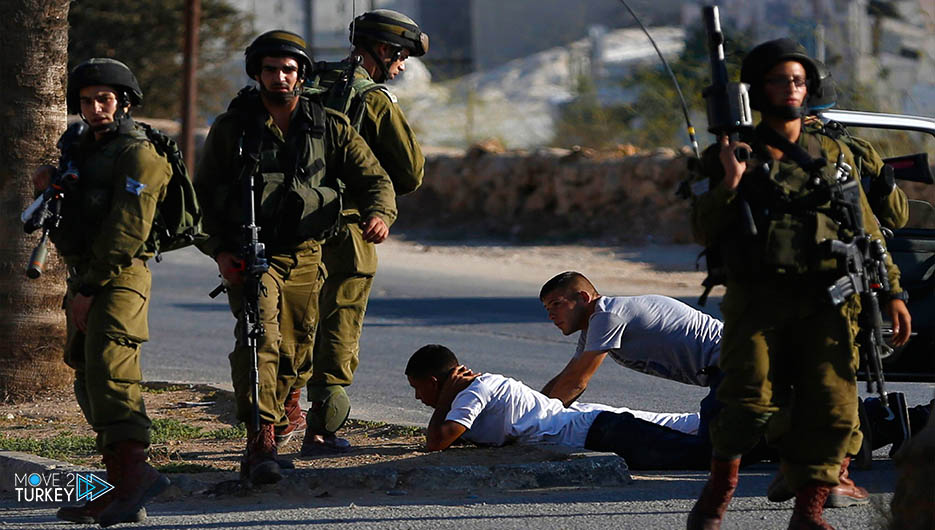 On Thursday, Israeli forces suppressed a Palestinian seminar held in the "Sheikh Jarrah" neighborhood in the center of occupied Jerusalem, and arrested 4 Palestinians, including two journalists, whom they attacked.
Also, "the occupation forces suppressed a seminar for residents of the Sheikh Jarrah and Batn Al-Hawa neighborhoods, who are threatened with displacement for the benefit of Israeli settlers in Jerusalem."
The witnesses added, "The occupation forces stormed the symposium and attacked those present, and arrested two young men before they assaulted two journalists (working for local channels) by beating and arresting them."
They indicated that the two journalists are Zeina al-Halawani and photojournalist Wehbe Makiya.
The witnesses pointed out that "the camera of the journalist Makiya's work was broken at the hands of the occupation forces."
On Wednesday, an Israeli court postponed a decision on a petition filed by Palestinian families against the decision to evacuate them from their homes in the "Batn Al-Hawa" neighborhood in Silwan, in the center of Jerusalem.