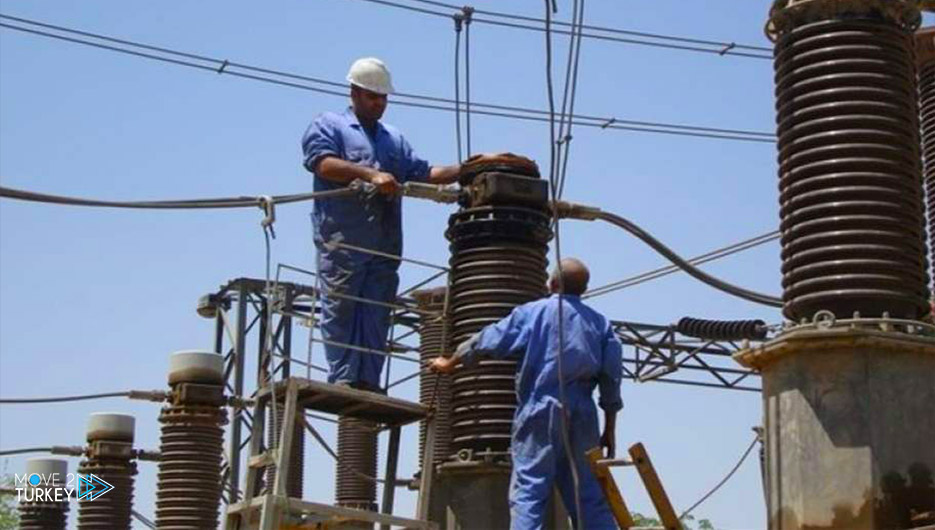 On Monday, the Iraqi army launched a military operation to secure electric power towers in the northern province of Nineveh, according to a security source.
The source, an officer in the Nineveh Operations Command, said that "a military operation was launched to protect and secure the electric power towers from being repeatedly targeted by ISIS terrorist elements in Nineveh (north)."
The source added, preferring not to be named, as he is not authorized to speak with the media.
"The areas west and south of Mosul, Nineveh, have recently witnessed repeated attacks targeting electric power towers, causing two of them to go out of service."
He explained that the military operation was launched hours after the arrival of a high-level military delegation led by the Deputy Joint Operations in the army, Lieutenant-General Abdul-Amir Al-Shamri, to Nineveh Governorate.
And earlier on Monday, a statement by the Iraqi army said that "the delegation will follow up the security situation and implement a plan to protect the infrastructure operating in the various regions of Nineveh."
Over the past days, the Iraqi authorities announced that severalShamirric power transmission towers had been attacked in the governorates of Diyala (east), Kirkuk, Salah al-Din, and Nineveh (north).
On Friday, the Ministry of Electricity confirmed the restart of the electric power system in the country, after it stopped for hours.
This follows the targeting of power transmission towers, while the authorities accuse the terrorist "ISIS" militants of being behind most of these attacks.
In turn, the Iraqi government announced on Friday that it had accepted the resignation of Electricity Minister Majid Hantoush.
And the dismissal of the director of the Electric Power Transmission Company (South) from his post, following popular protests over power outages in the country.
Following the recent outage, Iraqi Prime Minister Mustafa Al-Kazemi decided to form a cell to counter the lack of electricity.
Iraq has been suffering from an electricity shortage crisis for decades due to successive wars and the instability of the security situation in the country, as well as the spread of corruption.