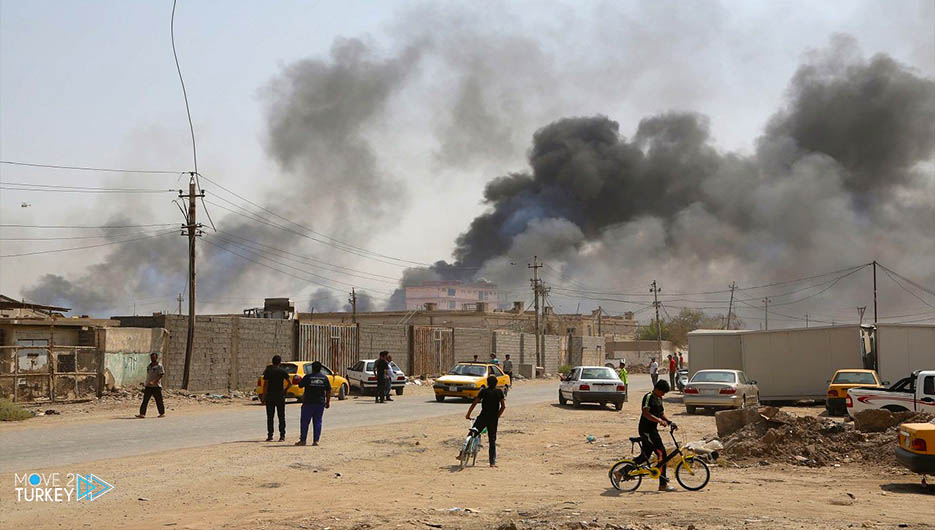 The Iraqi Ministry of Defense announced on Thursday that Baghdad International Airport was attacked late Wednesday with 3 booby-trapped drones.
One of them was shot down, hours after a missile attack on Balad airbase in the north of the country.
The Security Media Cell said in a statement that "an outlaw group targeted Baghdad International Airport late on Wednesday with 3 drones."
The cell added that "a plane was shot down" from the three marches, and the statement did not clarify the fate of the remaining two marches, or whether the attack resulted in human losses or material damage.
However, a security source in the Baghdad police, who asked not to be named, because he was not authorized to tell the media, told a reporter that "the two planes crashed in the vicinity of Baghdad airport, and they were booby-trapped and did not leave any material or human losses."
The statement indicated that the attack came after the group targeted, on Wednesday evening, the "Balad" airbase (there are US forces) in Salah al-Din Governorate with three missiles, without causing human or material losses.
Baghdad International Airport includes two parts, the first civilian affiliated to the Civil Aviation Authority, and the other military, which is the "Martyr Muhammad Alaa" base, which is affiliated to the Air Force Command, and there are American and Iraqi forces in it.
No party claimed the two attacks until 09:00 GMT.
During the past months, military bases in Iraq that include US forces and the Washington embassy in Baghdad have been subjected to missile attacks, which the United States has accused pro-Iranian armed factions of being responsible for.
About 3,000 soldiers of the international coalition are deployed in Iraq, including 2,500 American soldiers, to fight the terrorist organization "ISIS" in the country.