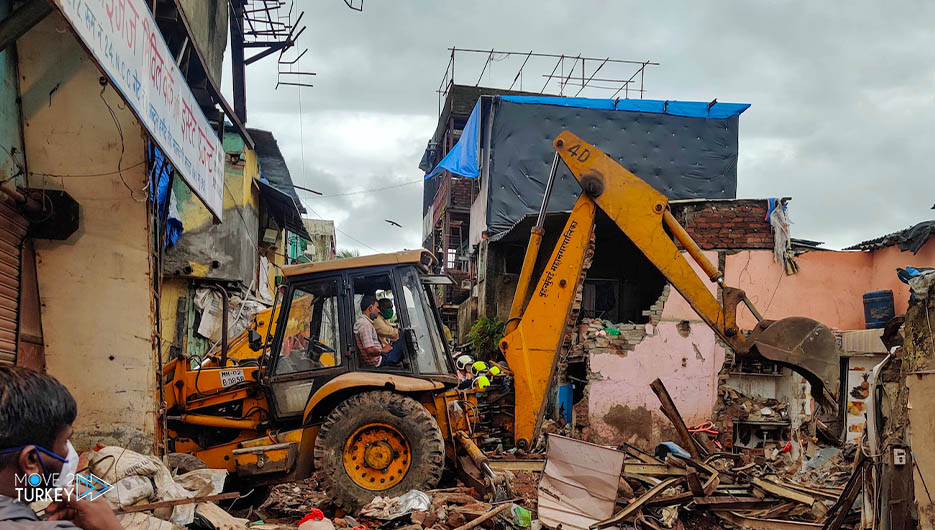 At least 11 people were killed, and 7 others injured, when an apartment building collapsed in the western Indian city of Mumbai.
"Eleven people died and seven others were injured in the accident, which occurred late on Wednesday," Mumbai's governing civil body, the Berhan Municipal Corporation, said in a tweet via Twitter.
Police officer Ravindra Kadam also confirmed in a press statement, "At least 11 people were killed, and 7 others were injured as a result of the collapse of a dilapidated building after heavy rain," according to the Associated Press.
Kadam added that "dozens of rescuers are clearing the rubble in search of any trapped."
In the same context, the New Delhi TV channel said, "The building collapsed on another building in a poor neighborhood in the Malad West area of ​​Mumbai."
On Wednesday, Mumbai witnessed heavy monsoon rains, which disrupted daily life and flooded many roads.
According to the Indian Meteorological Department, Mumbai recorded 222.2 mm of rain within 12 hours on Wednesday.