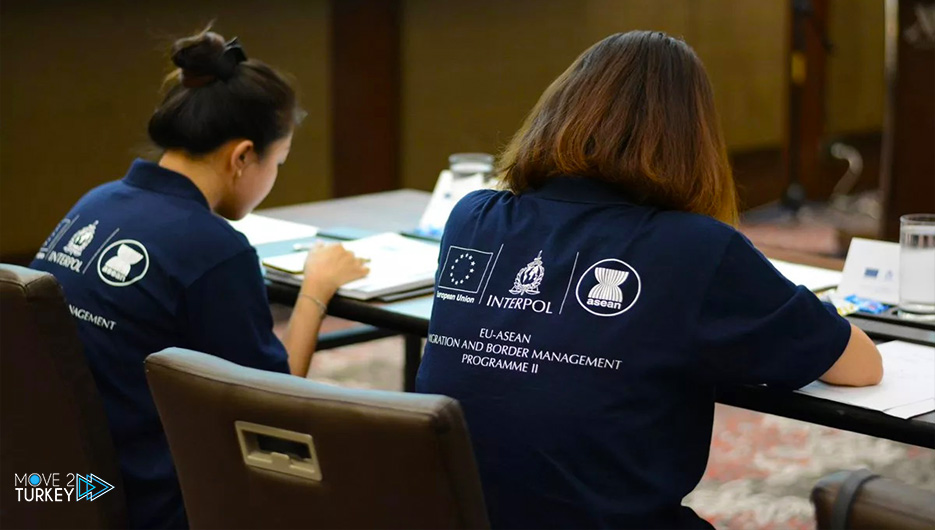 Sadiq Abdul Rahman, police chief at the International Criminal Police Organization (Interpol) in Iraq announced on Wednesday that 1,100 Iraqis who are outside the country have been issued arrest warrants.
Abdul Rahman told the official news agency (INA) that "1,100 Iraqis abroad are wanted by the judiciary, and arrest warrants were issued against them (the date of issuance was not specified) on terrorism and criminal charges."
He added that "4 other people were arrested who participated in the Speicher crime (in Salah al-Din Governorate in 2014).
Two of them are in Finland, one in France, the fourth in Germany, and a fifth criminal arrested a week ago in Turkey."
And on Friday, the Turkish security announced the arrest of an Iraqi wanted man in the northwestern province of Bolu on suspicion of his involvement in the activities of the terrorist organization "ISIS" in Iraq, and an arrest warrant was issued against him from "Interpol" in Iraq.
According to the Iraqi government, "ISIS" was executed by firing squad two thousand soldiers, who were students at the Aviation College and security personnel inside a military base known as "Speicher" in Salah al-Din (north).
This is when they took control of the region, in June 2014, in one of the worst mass killings during the era of the organization that extended until late 2017.
ISIS militants surrounded the soldiers at the base, then arrested them and took them to the open and the presidential palace complex in Tikrit (Saladin Center).
This was before they shot them at close range, according to photos and videos posted by the organization on sites loyal to it at the time.
In December 2017, the Iraqi authorities carried out the death sentence against 38 convicts of this massacre inside Nasiriyah Central Prison in Dhi Qar Governorate (southeast).
Iraq declared victory over ISIS in late 2017, but the organization has sleeper cells in many provinces and launches bloody attacks from time to time.