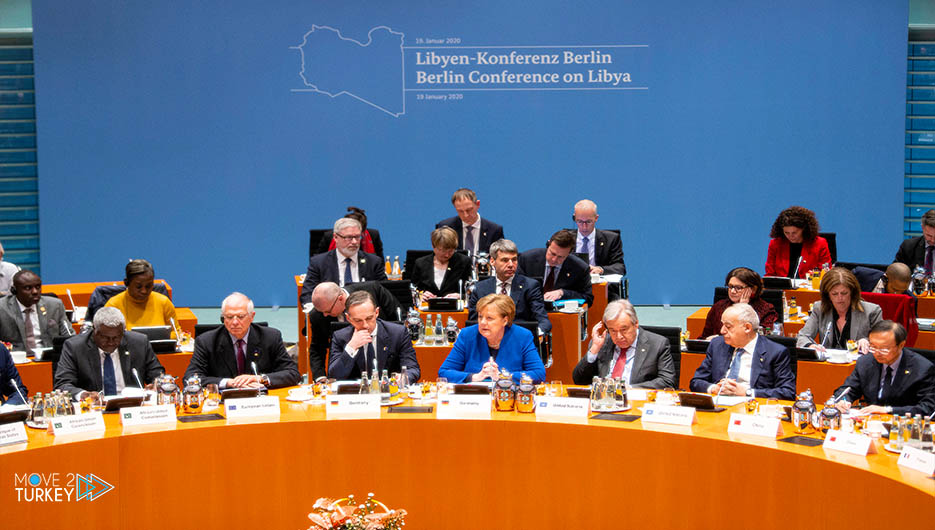 On Wednesday, Libya's representative to the United Nations, Taher al-Sunni, discussed with Germany's Christoph Heusgen ways to find a real international consensus.
This is to support the Libyan political track at the second Berlin International Conference on Libya on June 23.
Al-Sunni said that he discussed with Heusgen the "preparations before the Berlin 2 conference," according to a series of tweets, which he attached to a photo of him and Heusgen.
He added that they stressed "the importance of working to find an effective and real international consensus to support the will of the Libyans and the outcomes of the road map of the Libyan Dialogue Forum, and to promote and implement the Joint Military Committee agreement."
They also stressed "the need to end all kinds of foreign interference since 2011, the speedy exit of foreign forces and mercenaries, and the launch of the path of reconciliation and transitional justice."
For several years, with the support of Arab and Western countries, mercenaries, and foreign fighters, the militia of retired Major General Khalifa Haftar fought the former internationally recognized Government of National Accord.
Al-Sunni and Heusgen stressed the importance of "establishing the principle of accountability for all those who obstruct the peaceful political path and the consensus of Libyans internally and externally," according to the tweets.
In January 2020, Berlin hosted a conference in which countries and international and regional organizations participated to contribute to a solution to the Libyan conflict.
The outcomes of the conference stressed the need to respect the arms embargo and push the Libyan warring parties to reach a complete ceasefire.
For months, the oil-rich country has been witnessing a political breakthrough.
On March 16, it received an elected transitional authority that includes a unity government and a presidential council.
Its mission is to lead the country to parliamentary and presidential elections on December 24.