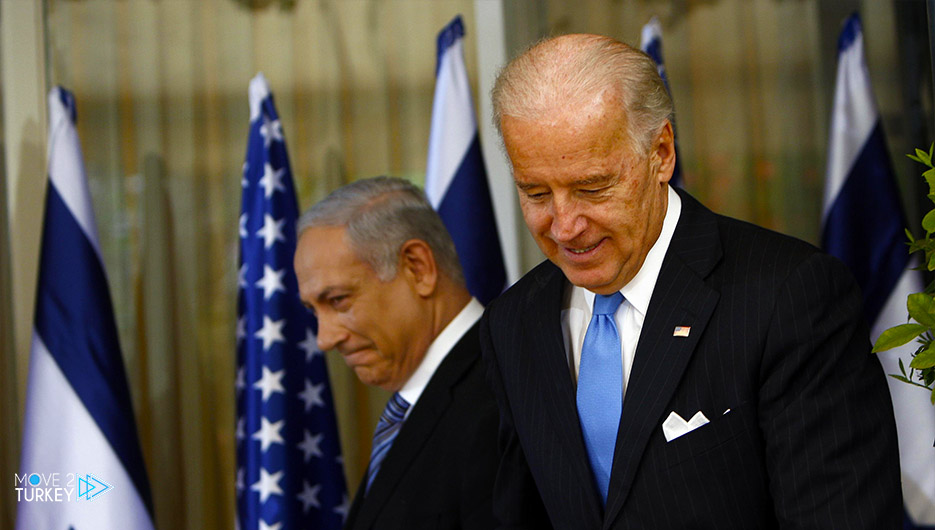 The Hebrew "Walla" website considered that former Israeli Prime Minister Benjamin Netanyahu "mocked" US President Joe Biden.
This is when he imitated a move the latter made during a meeting with the current Israeli Prime Minister, Naftali Bennett.
And the Hebrew website said on Sunday evening that Netanyahu mocked the American president when he imitated his body language during a live broadcast on his official page, "by tilting his head down as a sign of Joe Biden falling asleep."
This came during the opposition leader and former Prime Minister Netanyahu addressing the meeting that brought the two presidents together a few weeks ago at the White House, in a live broadcast of the meeting he gathered with journalists and published on his personal page on Facebook.
When Netanyahu was asked about Naftali's meeting with Biden, he replied, "I heard Biden was very attentive."
In answering the question, Netanyahu imitated Biden by "tilting his head" in a hint that Biden had fallen asleep during the meeting with Naftali Bennett.
Later, the Likud Party (headed by Netanyahu) issued a statement saying, "Contrary to the distorted image broadcast by the (Hebrew) media.
Former Prime Minister Netanyahu did not criticize President Biden, whom he knows and is proud of as a friend of Israel for 40 years."
He continued, "Netanyahu's criticism was directed only at Bennett, who spoke during his visit to the White House on topics of no importance."
On August 27, US President Joe Biden received the current Israeli Prime Minister, Naftali Bennett, at the White House.
It was the first meeting that brought the two men together since they took office this year, and they discussed together several files, including the Iranian file and the Middle East peace process.