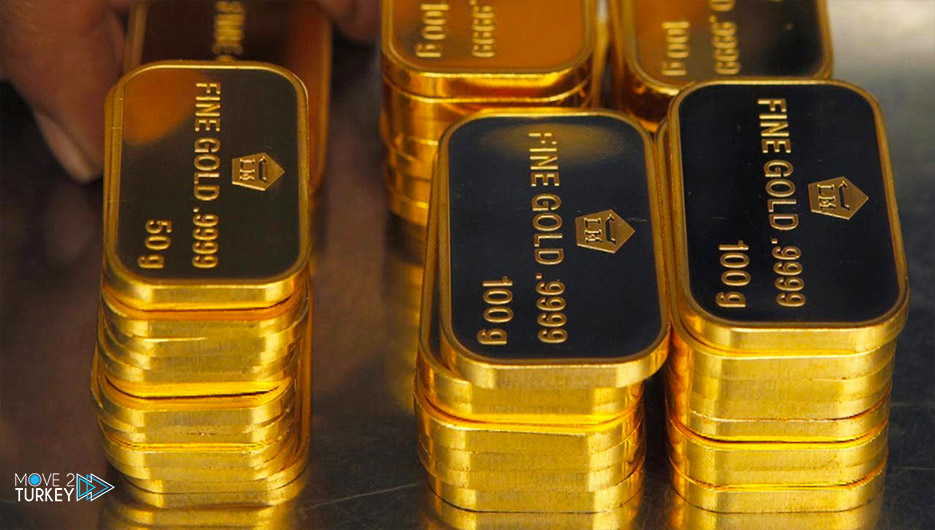 Gold prices rose on Monday, after hitting a 5-week low on Friday.
Attention is focused on the US Federal Reserve meeting to determine the direction of monetary policy during the coming period.
And at 8:05 (GMT), the yellow metal rose in spot trading by 36 cents, or 0.02 percent, to trade at 1754.70 dollars an ounce.
And gold futures prices for December delivery rose 0.18 percent, or $3.2, to the level of $1753.3 an ounce.
Meanwhile, the dollar index rose against six other major currencies by 0.18 percent at 93.34.
Gold prices fell on Friday to their lowest level in 5 weeks amid improved US retail sales, which supported bond yields and boosted the dollar's strength.
Markets are awaiting the US Central Bank's monetary policy meeting tomorrow, Tuesday, which will continue until Wednesday, during which the Fed's plans to reduce monetary support will be revealed.
An increase in interest rates by the US Federal Reserve or an improvement in the dollar exchange rate increases the opportunity cost of holding the yellow metal, reducing its attractiveness.