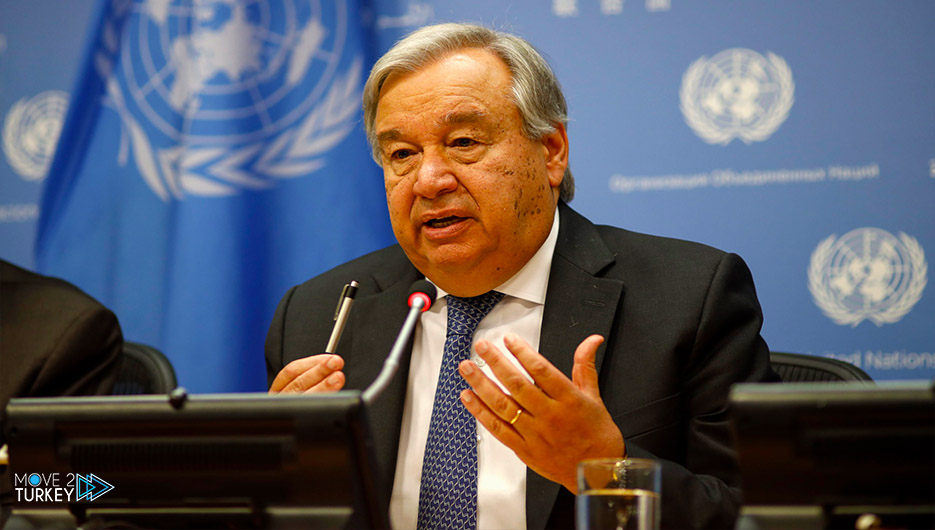 On Tuesday, United Nations Secretary-General Antonio Guterres condemned the attempted coup in Sudan, affirming his support for the government of Abdalla Hamdok in an effort to commit to the transition process and achieve the aspirations of the people.
Earlier on Tuesday, Sudanese television announced a coup attempt, calling on the people to "confront it."
This was before the army issued a statement hours later, in which it affirmed that "the coup attempt has been thwarted and the situation completely under control."
"I condemn the attempted coup in Khartoum," Guterres said in a statement.
"Any effort to undermine Sudan's political transition will jeopardize hard-earned progress on the political and economic fronts," he added.
He called on all parties to "continue to commit to the transitional process and achieve the aspirations of the Sudanese people for a comprehensive, peaceful, stable and democratic future."
He stressed that "the United Nations stands by the government and people of Sudan in this endeavor."
On April 11, 2019, the army leadership dismissed Omar al-Bashir from the presidency (1989-2019) under the weight of popular protests that began in late 2018, denouncing the deteriorating economic conditions.
Since August 21, 2019, Sudan has been going through a 53-month transitional period that ends with holding elections in early 2024.
During which power is shared by the army, civilian forces, and the armed movements that signed the peace agreement.