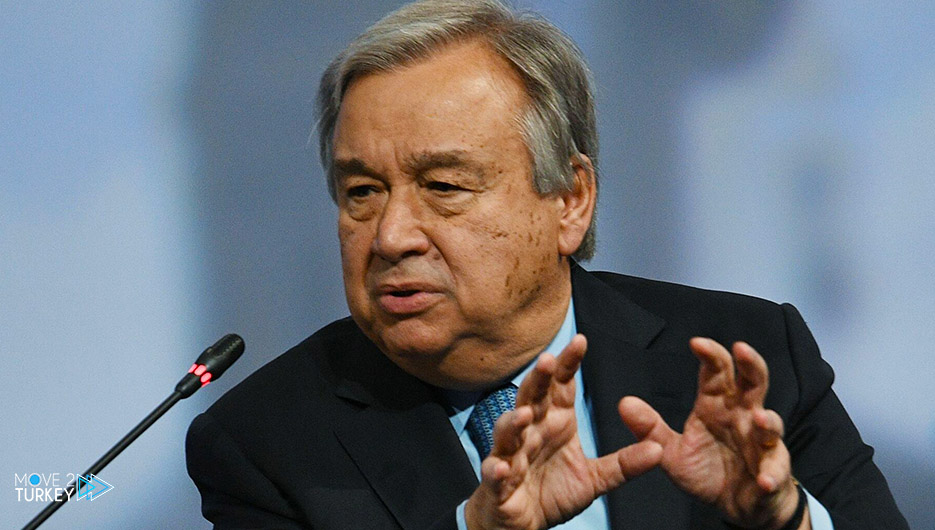 On Friday, United Nations Secretary-General Antonio Guterres called on the Libyan parties to maintain the stability of their country as a "top priority", and reminded them that the primary goal is to hold elections as soon as possible.
This came in a statement issued by his spokesman, Stephane Dujarric, the day after the Tobruk House of Representatives (East) announced the selection of Fathi Pashagha as prime minister.
In a step that portends a crisis in light of Abdel Hamid Dabaiba's adherence to the continuation of his government based on the outcomes of the political dialogue.
The statement stated: "The Secretary-General is closely following the situation in Libya and has taken note of the vote by the House of Representatives on Thursday.
In consultation with the Supreme Council of State to adopt the constitutional amendment that lays out the way for the review of the 2017 constitutional draft and the electoral process.
On Thursday, Parliament Speaker Aguila Saleh announced the vote in favor of a proposal to amend the "Constitutional Declaration".
It is related to the formation of a committee to review the contentious articles in the completed draft constitution and to make the necessary amendments.
provided that it completes its mission within 45 days, after which it is referred to a referendum by the High Elections Commission.
According to the proposal, if the amendments cannot be made after the expiry of this period, a committee composed of the House of Representatives and the State shall, within a month, prepare a constitutional rule and binding electoral laws.
The UN statement added: "The Secretary-General was also informed of the House of Representatives' vote to appoint a new prime minister," referring to the selection of Bashagha.
According to the statement, Guterres called on all parties and institutions to "continue to ensure that such critical decisions are taken in a transparent and consensual manner."
The Secretary-General urged all parties to "continue to maintain stability in Libya as a top priority."
We remind all institutions of the primary goal of holding national elections as soon as possible.
In order to ensure respect for the political will of the 2.8 million Libyan citizens who have registered to vote."
As a result of differences between official institutions regarding the electoral laws and the role of the judiciary in the electoral process, it was not possible to hold presidential elections on December 24, according to a road map under the auspices of the United Nations.
So far, no new date has been agreed upon for holding presidential and parliamentary elections that Libyans hope will contribute to ending the conflict in their oil-rich country.