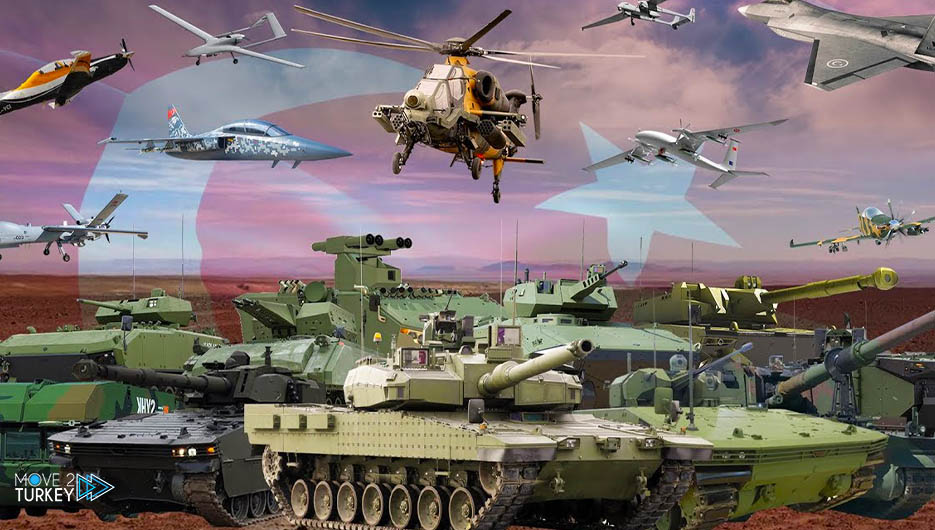 The British magazine "The Economist" stated in a report that the Turkish defense industries have become larger and more self-sufficient than ever before.
It said that Turkey plans to produce its first domestic battle tank, submarines, attack helicopters, drones and warplanes, along with its armed drone program.
It reported that Turkey is the new country that is making a breakthrough in the arms sector.
And that the drones put their mark on Russian-made tanks, trucks and heavy weapons during the wars in the Azerbaijani Karabakh region, Syria and Libya.
It confirmed that the Turkish "Bayraktar TB2" drones have the ability to perform the same achievements in Ukraine this time, noting that an agreement was signed for joint production between the two countries.
And it considered that President Recep Tayyip Erdogan sees the drones as harbingers of a revolution in the military industries.
He wants to end Turkey's dependence on foreign suppliers and make it a major arms exporter.
The British magazine spoke of a Turkish plan to deliver two corvettes to Ukraine within the next year of a model currently used by the Turkish Navy.
It added, "Turkey's arms industry has become larger and more self-sufficient than ever, and sales volume has increased to $11 billion in 2020 from $1 billion in 2002."
It pointed out that the Turkish army, the second largest in the North Atlantic Treaty Organization "NATO", was at one time dependent on foreign suppliers to meet 70 percent of its needs, but today the percentage has decreased to 30 percent.
It explained that Turkish military and air exports set a new record last year, reaching $3.2 billion.
The report also touched on the role of external pressures in motivating Turkey to develop military industries, which have increased momentum under the leadership of President Erdogan.
It said Turkey's "ambitions" in the defense industry go beyond armed drones.
Where it plans to operate its first light aircraft carrier "TGG Anadolu", which weighs 25,000 tons, by the end of the year.
It indicated that this aircraft carrier will be able to carry the "Akinci" drones, a newer version of the "Bayraktar TB2".
It believed that the goal of achieving 100 percent self-sufficiency could not be realistic, because it was too expensive to design or produce components such as advanced sensors and microchips.