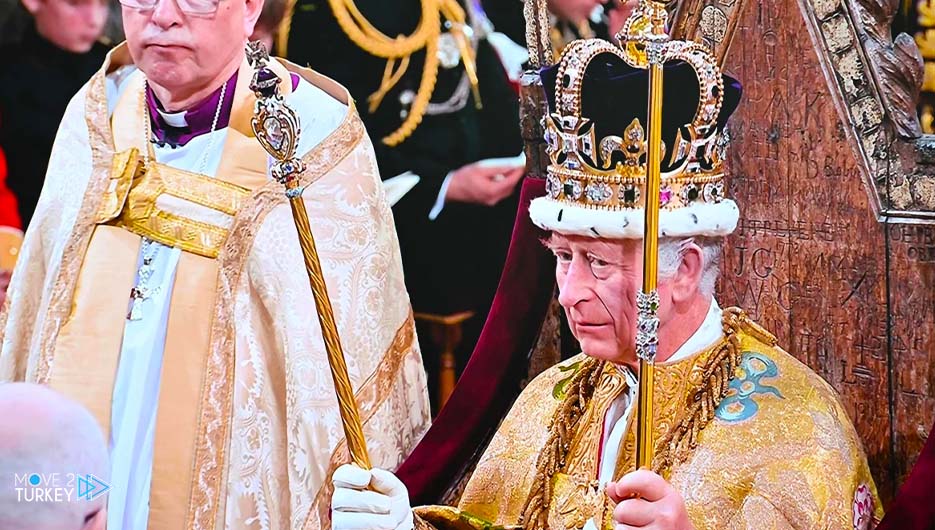 Turkish Vice President Fuat Oktay participated in the official coronation ceremony of Charles III as King of the United Kingdom.
Oktay and his wife, representing Turkey, attended the coronation ceremony at Westminster Abbey in London today, Saturday.
Earlier today, King Charles III and his wife Camilla were officially crowned on the throne of the United Kingdom after taking the royal oath.
And the British Archbishop placed St. Edward's crown on the king's head, which is the only time Charles wears the crown in his life, according to the BBC.
The British newspaper "The Guardian" reported that the oath was different from the oath taken by Charles's mother, Queen Elizabeth, in 1953.
For the first time the preamble was added which specifically committed the King that he would "endeavour to promote an environment in which people of all faiths and beliefs may live freely".
Camilla, wife of King Charles, was also crowned with religious and royal ceremonies, with a modified version of Queen Mary's crown placed on her head.
King Charles III, wearing his royal crown, with Queen Camilla and other members of the royal family next to him, appeared on the balcony of Buckingham Palace to greet the gathered crowds, according to the BBC.