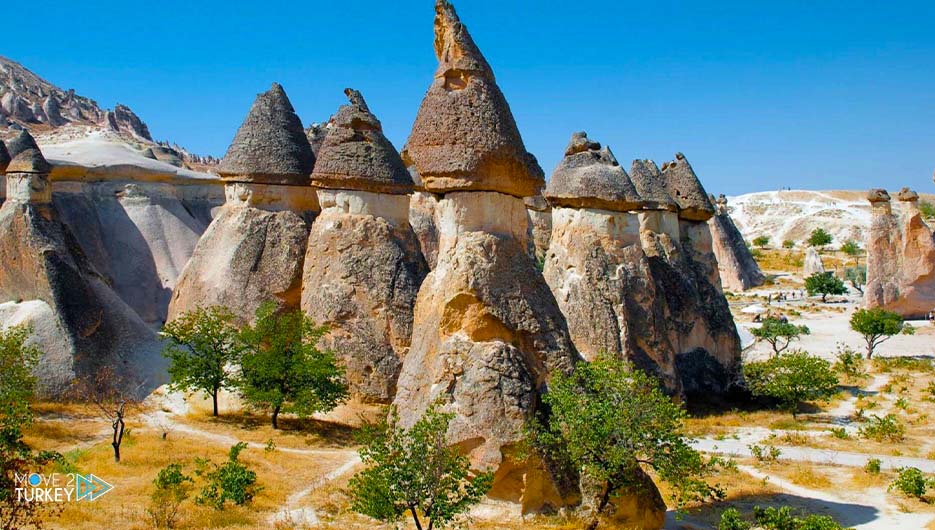 The famous tourist area of Cappadocia, in the state of Nouşehir, central Turkey, received 429,142 tourists last April.
This came according to a statement issued by the state of Nouşehir on Sunday about the number of tourists arriving in the city during the past month.
Among the areas most visited by tourists in the month of April is the Göreme Open Air Museum.
The Cappadocia region is distinguished as one of the most unusual and beautiful landscapes in the world and has been classified by the United Nations Educational, Scientific and Cultural Organization "UNESCO" as a World Heritage Site.
The region is most famous for its "fairy chimneys" or "devil's tables", which are stones in the form of columns topped with rocks and formed naturally as a result of the influence of winds and weather factors on the volcanic rocks that abound in the region.