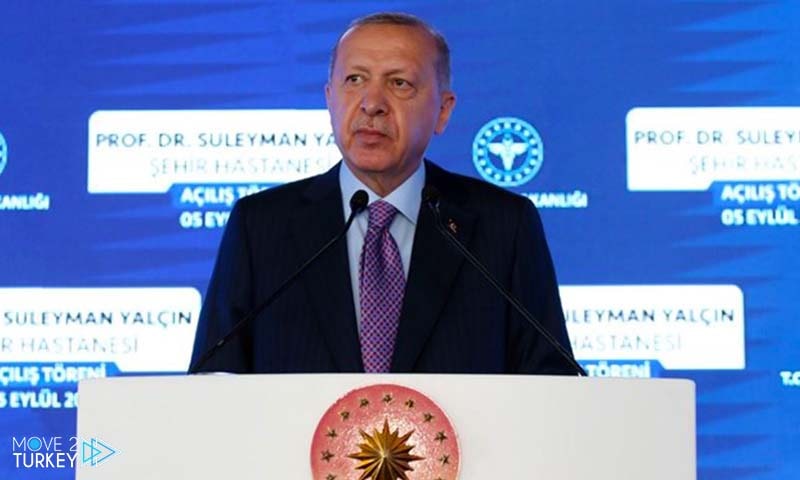 In a speech delivered during the opening ceremony of a hospital in Göztepe, President Recep Tayyip Erdogan said that Turkey has the ability to violate all the historical plans "imposed" on the country.
Where Erdogan stressed that Turkey is ready to equitably distribute natural resources on the Mediterranean coast, while at the same time it is prepared to face all threats and protect its rights.
The Turkish president claimed that his country is ready to defend its rights on the ground, either by political means and dialogue, or by military means if necessary.
Erdogan's statements came after the Turkish Ministry of Defense announced today that it will conduct a five-day military maneuvers in the Mediterranean with the participation of the Turkish Republic of Cyprus (Northern Cyprus), starting tomorrow, the sixth of September.
In recent weeks, tensions have escalated in the eastern Mediterranean due to Turkey's drilling activities and the search for energy, oil and natural gas resources in the region.
Greece claimed, along with some European countries, that Turkey's actions are illegal and tense, and has warned Ankara of the consequences. However, Turkey stated that it only secures its rights in the Black and Aegean seas.